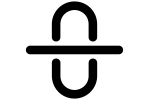 Experienced podcast producer
A full time position at Pixiu, London, UK
We are on the lookout for experienced podcast producers to join our award-winning production team. A genuine and obsessive love for podcasting and an entrepreneurial can-do attitude is a must. You'll be producing across a wide range of projects from Originals with high profile talent to podcasts for big brands and heritage organisations.
Please note this role is for a well established producer with a minimum of 5 years production experience and we will not be considering applications from recent graduates or junior producers for this particular role.
Desired
A strong understanding of the podcast landscape Solid experience in producing podcasts for major brands and or broadcasters A flare for writing scripts and constructing narratives Willingness to pitch new ideas and spot opportunities Open to working across a number of productions and genres simultaneously Familiar with studio, location and remote recording environments A good working understanding audio editing skills (we will train you in ProTools) Ability to manage tight deadlines, and report into senior team and clients
To apply
Please send your CV and a covering letter to applications@pixiu.co.uk
Please mention podjobs.net in your application.