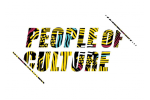 PAID CONSULTING GIG
A project or contract position
Fully remote: working with a USA-based team at People Of Culture.
Posted: February 9, 2021
Salary range: $50 to $50 (hourly rate) - subject to experience
PAID CONSULTING GIG FOR VIRTUAL EVENT:
We are hosting a virtual event Feb 27th and need help with the Tech. Here are some details:
3hour virtual event (starting 6pm Central)
Broadcast live on Twitch & Zoom
Musical performances, panel discussions & audience interactions (Q&A)
Some pre-recorded content/performances to be shown (like they were live)
DJ session
Event should be recorded (to be shared on YouTube later)
Really need for this to run smoothly & am willing to pay gamers, streamers or anyone with detailed knowledge of OBS & live streaming $50/hour ($150 for the 3 hour gig).
To apply
Send email to nosa.iyare@ucdenver.edu (subject line should be 'POC Event Producer') Please include your location & time zone as well as links to conferences, seminars, performances, stream parties or similar virtual events you've produced in the past. Also add link to your personal YouTube/Podcast/Twitch page. Note that we will require a brief 15minute trial run from shortlisted applicants before making a final decision. Because we are so busy trying to put the event together, only shortlisted applicants will be contacted.
Please mention podjobs.net in your application.