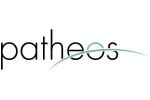 Producer & Host
A project or contract Senior Producer position
Fully remote: working with a USA-based team at Patheos.

Salary range: up to $50 (hourly rate) - subject to experience
Storyteller & Podcast Host
Are you curious about religion, and looking for opportunities to have conversations about faith with other creative and curious people? We can connect you with interesting people so you can tell their stories.
The Company
Patheos is the premier site for exploring religion and gaining understanding. We've been a leader in online discussions about religion for more than a decade, with millions of visitors every month. We want to have the same impact and success in the podcasting world as we did in the blogging domain.
The Position
We're looking for a producer that is an excellent storyteller with journalistic instincts. You will be interviewing authors and experts about stories of personal transformation and faith.
Additionally, you'll get to flex your editorial and creative muscles by turning those interviews into a cohesive story for each episode. Think Radiolab, Science Vs., Uncivil, & The Experiment.
Keys to Success
Generous posture toward people of all faiths
Content creation and direction: You should have experience developing shows and episode content, writing scripts and stories, participating in brainstorming sessions, etc.
Audio recording and editing: You should know how to record audio that sounds good, how to put an interview together and edit it, how to write narration, add music, mix and master, etc.
Ability to work under deadlines: You can get stuff done and shipped on schedule
To apply
Email josburn@patheos.com and put "Podcast Producer" in the subject.
Please mention podjobs.net in your application.
More details
What does a Senior Producer role normally entail?

The Podcast Taxonomy definition for a role like this in Creative Direction says: "The Senior Producer is the second most senior producer of the production (second to the Executive Producer). They supervise producers and the general direciton and logistics of the entire production."
This exact role may have different requirements.