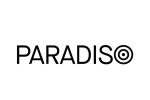 Full-Time Senior Podcast Producer
A full time position
Fully remote: working with a USA-based team at Paradiso Media Inc..
Posted: May 14, 2021
Company Overview:
Paradiso is a Webby Award-nominated international podcast studio focused on narrative audio storytelling with offices in Paris and Los Angeles. The company was founded in September 2019 by Lorenzo Benedetti (former Head of Digital Production at Canal+), Louis Daboussy (former deputy CEO of digital publisher Konbini) and Benoît Dunaigre (former Head of Audio at Havas). Our investors include executives from Mediawan, Iconoclast, Netflix, Google and Cineflix. In its first year, Paradiso has released 18 original, commissioned and branded podcasts with partners including Spotify, Audible, Stitcher Premium, Deezer, and Sybel, several of which reached #1 on their respective platforms. Our podcasts have been listened to by over 2.3M unique listeners in 10+ countries. By producing "cinema for the ears," our mission is to create conversations that connect cultures.
Job Description:
Paradiso Media is looking for an LA-based Senior Narrative Producer to oversee the development and production of our non-fiction podcasts. Candidates must be an audio-native producer with hands-on experience developing, pitching, producing, editing and managing a variety of podcast formats, including mini-series as well as always-on. You are a fearless storyteller who doesn't stop until you get it right. You are eager to take what you know about audio storytelling to push boundaries and break molds. You are a deft multi-tasker, able to manage multiple projects at various stages. In addition to producing or supervising production of individual podcasts, you will help us define the long-term editorial voice and vision for our overall slate. This is an opportunity to get in on the ground floor of a dynamic, global studio and help shape its future. The position reports to the Managing Director, US.
Job Scope: ● Provide editorial and physical production guidance for the current slate of narrative non-fiction mini-series and always-on shows (investigative, memoir, explainer) ● Work closely with our Head of Development to build a new slate of narrative non-fiction shows, identifying and building relationships with talent and sourcing stories ● Work closely with our Head of Development and French team to identify and develop internal and external IP to be produced in multiple languages ● Work closely with our development team on research and episode breakdowns to create compelling pitch materials for talent, agents, buyers and potential co-production partners ● Once greenlit, directly produce certain shows end to end, from budgeting to hiring freelance crew to script writing and editing to scheduling to launch ● Work closely with the Managing Director on staffing, leveraging your network of editors, sounds designers and other crew ● Coach and develop host talent and junior producers ● Provide creative feedback on all projects in development, including fiction and kids ● Help us establish best practices in production, development and operations across the organization
Qualities of Success: ● Minimum of 5 years of experience as a freelance or staff podcast producer at a network, production company or radio station ● Bachelor's degree preferred, but not required ● Experience with budgeting, scheduling and cost reports ● Experience with writing and script editing ● A strong track record of developing, producing and launching a variety of successful narrative podcasts ● Strong relationships with talent, producers and editors ● Willingness to work in Los Angeles and be able to travel for work related productions Our Culture:
● A proactive self-starter with a strong sense of ownership ("yes, and") ● A team player with a no-task-too-small attitude who is comfortable wearing multiple hats ● A start-up stomach: comfort with uncertainty and willingness to pivot ● A genuine desire to continually learn and improve ● A global citizen with a curiosity for and appreciation of other cultures, languages and perspectives ● An avid consumer of podcasts and other print, film and TV content ● A high EQ and proactive, positive communication style, comfortable giving and receiving feedback ● A distinctive creative POV ● A sense of humor!
WHAT WE CAN DO FOR YOU ● Provide insight into an exponentially growing industry ● Provide you a path for career advancement ● Enhance your professional strengths ● Provide a safe working environment to produce quality, evergreen work
Extras: ● Unlimited PTO policy ● Competitive Compensation Packages ● Medical, Vision, and Dental Benefits ● Paid Parental Leave ● Flexible Work Environment ● A Dynamic International Working Culture
To apply
Email your resume and a cover letter to emi@paradisomedia.io.
Please mention podjobs.net in your application.