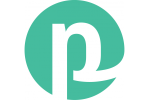 Part Time Producer - Temporary
A project or contract Producer position
Fully remote: working with a Canada-based team at Pacific Content.

At Pacific Content, we make amazing podcasts with brands. We help support all aspects of the podcasts we make, including story research, guest booking, interviewing, writing, editing and post, along with Consulting, Audience Development and Sound Design. We are looking for two Producers who'd be interested in working with us on a part time basis, when our show teams get super busy and need some extra support, or helping to cover leaves and vacations. We have two As a Part Time Producer at Pacific Content, you would be working closely with the Showrunner and Exec Producer on one of our productions, and your work could include collaborating on episode ideas, pitching and booking interview guests, reasearching, editing audio, and helping prepare content for publishing. Lots more detail on the work (and some fun boilerplate language from our parent company Rogers) is available in the posting, but please don't hesitate to drop us a line at jobs@pacific-content.com if you have any questions at all. A note! We are a Canadian company, so we are looking for candidates who are based here, and eligible to work in Canada. We are a distributed workforce though, so you can be located anywhere from Prince Edward Island to Gabriola Island, or any point in between.
Please mention podjobs.net in your application.
More details
What does a Producer role normally entail?

The Podcast Taxonomy definition for a role like this in Creative Direction says: "The Producer coordinates and executes the production of the podcast. Thier duties can include helping craft the creative direction of a project, budgeting, research, scheduling, and overseeing editing and final production."
This exact role may have different requirements.