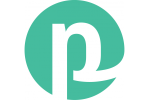 Audience Development Specialist
A full time position
Fully remote: working with a Canada-based team at Pacific Content.

At Pacific Content, we make amazing podcasts with brands. We help support all aspects of the podcasts we make, including helping to identify, reach, and measure the audiences for our shows. That's where our Audience Development Team comes in. As an Audience Development Specialist at Pacific Content, you'll combine your love of audio storytelling with your knowledge of podcast metrics and audience trends. For our clients, you'll be a guide who helps them understand how their show is performing, and how to grow their community of listeners. Within Pacific Content, you'll be the advocate for best practices in podcast growth, publishing, metrics, and the tools we can use to make our shows most effective. Lots more detail on the job (and some fun boilerplate language from our parent company Rogers) is available in the posting, but please don't hesitate to drop us a line at jobs@pacific-content.com if you have any questions at all. A note! We are a Canadian company, so we are looking for candidates who are based here, and eligible to work in Canada. We are a distributed workforce though, so you can be located anywhere from Prince Edward Island to Gabriola Island, or any point in between.
Please mention podjobs.net in your application.