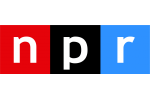 Production Assistant
A full time position at NPR, Washington DC, USA
Pop Culture Happy Hour is one of the most beloved arts and entertainment podcasts in existence. Its cast of panelists get together to review the latest in television, film, and more -- in a lively, engaging format -- all for a growing and loyal audience. The podcast now publishes five days a week, and we are expanding our production team.
We're looking for a creative and versatile Production Assistant with a passion for pop culture news and analysis to help produce the podcast. The production assistant will be required to occasionally work weekends and evenings for awards shows and breaking news, and must have a willingness to be flexible about scheduling.
Please mention podjobs.net in your application.