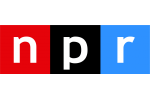 Executive Producer, Audio Documentaries
A full time Executive Producer position at NPR, Washington DC, USA
NPR is looking for the next leader of our audio documentary unit at NPR. Your job is to motivate and guide journalists across the organization – and the public radio system – to produce exceptional, memorable, deeply-reported audio documentaries that represent the best of NPR enterprise journalism and public service. You will oversee multiple podcasts and distribution channels, and collaborate closely with people across NPR – and externally – to ensure the work has maximum impact, reaching millions of people across radio, podcasts and digital channels.
You have a strong journalism background and experience overseeing innovative, long-form, audio storytelling. You are an outstanding manager and developer of talent – of all kinds, from producers to editors to reporters to hosts. The ideal candidate will have a strong editorial vision as well as the ability to think deeply about how editorial products serve audiences
The Executive Producer will run NPR's Enterprise Storytelling Unit (ESU), a center of excellence for seasonal and limited-run podcasts, as well as other special audio documentary projects from NPR and the public radio system. The ESU is the home for the seasonal podcasts Embedded, Invisibilia and Rough Translation. The ESU creates limited-run audio documentary series, as well as standalone audio projects. It also produces the Sunday long-form episode of NPR's flagship daily news podcast Up First.
In all of their work, the Executive Producer will actively work to foster diversity as well as cultivate and support an inclusive and equitable workplace.
Please mention podjobs.net in your application.
More details
What does a Executive Producer role normally entail?

The Podcast Taxonomy definition for a role like this in Creative Direction says: "The Executive Producer is the lead producer on a production. The role can range in terms of creative control with some "EP"s owning the creative direction of a podcast (in effect taking the role of director), while others may take a more hands off approach. Executive producer may have raised the money to fund the production, but it is not a necessary responsibility of the role."
This exact role may have different requirements.