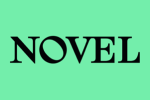 Head Of Podcast Strategy
A full time position at Novel, London, UK
Job Title: Head of Podcast Strategy
Location: Emerald Street, Holborn, London
Contract Type: Full-time
Term: Permanent
Start Date: ASAP
Reports to: CEO, Executive Creative Director
Direct Line Reports: Head of Marketing, Communication & Brand
ABOUT NOVEL
In little more than two years, Novel has become Europe's biggest independent audio production company.
We produce premium original podcasts for the likes of the BBC, iHeartRadio, Wondery, Gimlet, Audible, Spotify, Formula One, Google and The Premier League. We achieved a simultaneous US and UK number one with Harsh Reality, about the career of the trans TV star Miriam Rivera, and have won seven awards for the Bellingcat Podcast, which focuses on the international open-sourced investigations agency. Our shows are now being optioned for TV and Film. We're based in London, but increasingly our content starts with North America in mind. We're a lean, hungry startup in an industry that's expanding in every direction.
We make podcasts that are texturally rich and imaginatively fluid. We specialise in investigative and narrative documentary storytelling, but we're also interested in comedy, politics, sport and scripted. We make shows that have intellectual bite and emotional heft. We care about awards, but care more about attracting audiences who can't get enough of what we do. We're fiercely commercially focused as well as fiercely creative. We think about our industry and the world differently and we're looking for people who do the same.
From being a team of five before the pandemic, we now employ over 50 people full-time. Our staff now includes Julie Shapiro (Third Coast, Radiotopia), Austin Mitchell (NYT, Gimlet), Mythili Rao (The Guardian, WNYC) and Neil Krishnan (NBC Universal), and we've hired other top talent from some of the world's leading media organisations. We're all about excellence, and we want the very best people to work with us.
ABOUT THE JOB
At Novel, we've emerged from the pandemic transformed. We've signed big deals with iHeartRadio and Wondery. We're now the largest independent supplier of radio documentaries to the BBC. And we've hired some of the brightest talent in the podcasting business to make world-class, longform narrative audio.
Now we're ready for the next ambitious step – building our own network and putting dozens of high-end, Novel-branded shows out into the world. This new network is headed by Executive Creative Director Julie Shapiro, who has a one-word brief: "Originals". Making great shows that are exclusive to Novel is her mission.
The thing we need is the strategy part. We're looking for a Head of Podcast Strategy to support Julie and her team by making what they do a resounding commercial success. She or he will ensure that what the production team make is commercially rock-solid. That their projects find the very best sponsors and advertisers. That there's a clear and ambitious revenue model behind everything they do, backed up by hard data. That there's a clear roadmap for where they can head next, and how we can grow commercially.
We're looking for someone who understands who our listeners are, and how to expand that demographic and turn them into devoted subscribers. We want to become a brand with a clear identity and a singular relationship with our consumers. The job is to lead this project at Novel, managing our new Head of Creative Marketing, Communications and Brand.
We're looking for someone who thrives on data, metrics and management theory, is continually looking to deliver more, and to do so as efficiently as possible. We want to beat the competition by being operationally brilliant as much as creatively dazzling.
We're confident about our journalism and our creativity, we've expanded super-fast, and we're excited about our new network. Now we need someone who's commercially and strategically savvy who can realise our bold ambitions and help us fly at even higher altitudes.
ABOUT YOU
To do all this, you'll need to be an inspirational leader, with the drive to build something on a truly international scale. You'll most likely have built a top-flight network. You'll be well across the shifting podcast industry: the trends, the major players, the ones to watch, the revenue opportunities. You'll have an eye for what other companies are getting right, but you'll relish the challenge of designing a plan for how you – and we – can do even better. You'll be deeply networked within adland and among sponsors. You'll know exactly who to call.
You have a deep understanding of the ins and outs of a rapidly expanding podcast company, and be flexible enough to adapt to change as it comes. You'll be obsessed by audio innovation and the most exciting things happening in the podcast space. And you'll have a proven track record of working across teams to drive operational efficiency that leads to maximising revenue.
If you delight in strategy and holding the puzzle in your head, and bringing a diverse variety of stakeholders together, this could be the job for you.
These are just some thoughts on the kind of person we think we need: if you feel this isn't quite you, but you have strong ideas you can bring to the role, we still want to hear from you. Come and tell us what we're missing.
RESPONSIBILITIES
Build out and lead Novel's relationship with the world of advertising, sponsorship and subscriptions for our Originals network.
Lead a small team focused on building a loyal audience of fans for Novel Original shows and our network.
Manage, support and mentor a tightly knit marketing team, including our new Head of Creative Marketing, Communications, and Brand, and our social media team.
Lead Novel's subscriptions strategy across the network and individual shows.
Build podcast roadmaps that cover our advertising, sponsorship and subscription journeys.
Build, monitor and maintain dashboards to track key monetisation and utilisation metrics.
Translate data into recommendations and plans for campaign strategy and maximising revenue generation.
Manage the strategic and operational needs of the Novel podcast network along with the needs of the core business.
Work with a variety of teams (including sales, marketing, and editorial) to ensure our ads run smoothly.
PACKAGE
Bupa private medical insurance
Life insurance
Income protection cover
Season ticket loan
Ride to work scheme
Flexible hours (work around our core hours)
LifeWorks Access - Employee Assistance Programme
23 days of holiday per year (pro rata for PT), plus Bank Holidays
3 days closure at Christmas
---
It is obvious the podcast industry needs to change and become more diverse. We are therefore particularly keen to hear from applicants that are underrepresented in the industry, such as those from Black, Asian & Minority Ethnic backgrounds or those with disabilities.
To apply
To apply, email jobs@novel.audio with the subject line, HEAD OF PODCAST STRATEGY. Please include a copy of your CV and any other relevant information, as well as a cover note outlining why you're the ideal candidate for the role.
Please mention podjobs.net in your application.