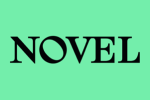 Head of Marketing, Communications & Brand
A full time position at Novel, London, UK
Job Title: Head of Creative Marketing, Communications & Brand
Location: Emerald Street, Holborn, London
Contract Type: Full Time
Term: Full-Time
Start Date: ASAP
Reports to: Head of Podcast Strategy, CEO
ABOUT NOVEL
In little more than two years, Novel has become Europe's biggest independent audio production company.
We produce premium original podcasts for the likes of the BBC, iHeartRadio, Wondery, Gimlet, Audible, Spotify, Formula One, Google and The Premier League. We achieved a simultaneous US and UK number one with Harsh Reality, about the career of the trans TV star Miriam Rivera, and have won seven awards for the Bellingcat Podcast, which focuses on the international open-sourced investigations agency. Our shows are now being optioned for TV and Film. We're based in London, but increasingly our content starts with North America in mind. We're a lean, hungry startup in an industry that's expanding in every direction.
We make podcasts that are texturally rich and imaginatively fluid. We specialise in investigative and narrative documentary storytelling, but we're also interested in comedy, politics, sport and scripted. We make shows that have intellectual bite and emotional heft. We care about awards, but care more about attracting audiences who can't get enough of what we do. We're fiercely commercially focused as well as fiercely creative. We think about our industry and the world differently and we're looking for people who do the same.
From being a team of five before the pandemic, we now employ over 50 people full-time. Our staff now includes Julie Shapiro (Third Coast, Radiotopia), Austin Mitchell (NYT, Gimlet), Mythili Rao (The Guardian, WNYC) and Neil Krishnan (NBC Universal), and we've hired other top talent from some of the world's leading media organisations. We're all about excellence, and we want the very best people to work with us.
ABOUT THE JOB
Next year we'll launch the Novel Originals network, which will bring our brand directly to listeners under our own name. As we take this major new step, we need to have a marketing strategy that's equally ambitious. Just as fun, just as smart, just as curious, just as brave.
We have a sense of our brand identity, but we've grown fast and it's spread across a wide variety of shows covering a broad range of topics. We're looking for someone to look and listen to what we do, distil who we are, and communicate that to a big audience as part of our ambitious commercial strategy. We want someone who sees what makes Novel unique and who gets what we're about, then shouts that from the rooftops.
Perhaps it's helpful to list some brands we admire: Factory, Warp, PC Music; A24, Criterion Collection, Neon; Taschen, the LRB, McSweeney's. Different as these all are, these brands are entirely themselves. And all of them have broad and devoted fan bases who love what they do and can't get enough. How can we be, and do, the same?
The heart of this job is coming up with big, imaginative campaigns, flawlessly executed, that stamp Novel on the popular imagination. We want to get ahead by being smarter, and by forging genuine, lasting connections with the people who consume our content. Do we want to do events? Merch? Books? Prints? Nothing is off the table. If you can convince us, we'll find a way to make it work. Let's take some risks and make some noise.
ABOUT YOU
This would be a great job for someone who has already been a Head of Marketing. It could also be a good fit for a senior marketer with really crisp and fresh ideas. While we'll expect you to come with plenty of thoughts on podcasting, we're not looking for an industry specialist – if you have experience in other sectors but are excited by the challenges of this new space, we want you to get in touch. Whatever your background, you'll be someone with a proven track record of using resource in ways that are both cunning and imaginative.
You'll need to be across lots of things: generating ideas and campaigns, planning events, editing copy, managing the website, coordinating socials, talking to journalists, developing tie-ins, supervising junior colleagues in their day-to-day work. It's vital that you have strong organisational skills and the ability to cut through bureaucracy. You believe in ripping up the rulebook and getting stuff done. You'll need bags of ambition and energy. And you're always ahead of the game. Though we're a company who believe in systems and goals, we're not after incremental improvements here. We want someone who realises that the difference between good and great marketing is something that can't be measured on a spreadsheet.
This is a very important position, and a key one as we expand. You'll be reporting directly to the CEO, who is passionate about making sure that our marketing stands out from the crowd. We want you to be bold. We'll back your wilder schemes, and find the budget that can make them happen. We're looking for someone with visionary spirit.
These are just some thoughts on the kind of person we think we need: if you feel this isn't quite you, but you have strong ideas you can bring to the role, we still want to hear from you. Come and tell us what we're missing.
KEY RESPONSIBILITIES
Distil the Novel tone of voice and marketing/brand guidelines.
Originate big marketing ideas and plans for shows and announcements, then execute them.
Oversee the strategy and development of marketing, communications, and brand materials. You'll be able to clearly articulate how ideas should come to life to our art director and senior management team. This includes packaging new Novel shows, general presentations, and new product launch materials.
Lead a team of marketing staff – art direction and social media. Great management skills are crucial.
Act as quality control on all communications before they are sent out.
Work closely with the sales team to come up with big ideas for partners across the Novel network of shows and new multi-platform opportunities.
Stay on top of podcast industry trends and what competitors are doing, and communicate those trends to the relevant teams.
Fully understand the Novel production process in order to articulate our capabilities to prospective and current clients in meetings and pitches.
THE PACKAGE
Bupa private medical insurance
Life insurance
Income protection cover
Season ticket loan
Ride to work scheme
Flexible hours (work around our core hours)
LifeWorks Access - Employee Assistance Programme
23 days of holiday per year (pro rata for PT), plus Bank Holidays
3 days closure at Christmas
---
It is obvious the podcast industry needs to change and become more diverse. We are therefore particularly keen to hear from applicants that are underrepresented in the industry, such as those from Black, Asian & Minority Ethnic backgrounds or those with disabilities.
To apply
To apply, email jobs@novel.audio with the subject line, HEAD OF MARKETING, COMMUNICATION, BRAND. Please include a copy of your CV and any other relevant information, as well as a cover note outlining why you're the ideal candidate for the role.
Please mention podjobs.net in your application.