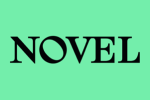 Business Development & Sales Manager
A full time Sales Manager position at Novel, London, UK
Job Title: Business Development & Sales Manager
Location: Emerald Street, Holborn, London
Contract Type: Full Time
Reports to: CEO
ABOUT NOVEL
In little more than three years, Novel has become Europe's biggest independent audio production company.
We produce premium original podcasts for the likes of the BBC, iHeartRadio, Wondery, Gimlet, Audible, Spotify, Formula One, Google and The Premier League. Among many recent successes, highlights include The Superhero Complex, about real-life wannabe superheroes, and Stolen Hearts, an unlikely love match between a bank robber and a cop, which topped charts worldwide, and Filthy Rituals, a number-one hit on Spotify and Apple Podcasts, which told the unlikely-but-true story of a Hampstead witch doctor-turned-scammer. Our shows are now being optioned for TV and film. We're based in London, but increasingly our content starts with North America in mind. We're a lean, hungry startup in an industry that's expanding in every direction.
We make podcasts that are texturally rich and imaginatively fluid. We specialise in investigative and narrative documentary storytelling, but we're also interested in comedy, politics, sport and scripted. We make shows that have intellectual bite and emotional heft. We care about awards, but care more about attracting audiences who can't get enough of what we do. We're fiercely commercially as well as fiercely creative. We think about our industry and the world differently and we're looking for people who do the same.
From being a team of five before the pandemic, we now employ over 50 people full-time and have hired top talent from some of the world's leading media organisations. We're all about excellence, and we want the very best people to work with us.
ABOUT THE JOB
We built this business on business development. Our passion for finding new growth opportunities is visible in how rapidly we've scaled: we went from 5 to 50 employees in just over two years, and have recently secured Series A funding from the highly respected investors VGC Partners.
We've done this by relentlessly going after new opportunities, new markets, new formats, and adopting a creative, questing approach. We like asking, "Why can't we do that? Why can't that be us?"
The Business Development and Sales Manager will embody this mentality. They'll be committed to crowbarring open new markets and making sure we close those deals. If, for instance, the VP of a Hollywood studio without prior podcast experience says, "although your slate is very compelling, we're just not quite ready to dive in at this stage of development," the Business Development and Sales Manager would make it their mission to change their mind. They'd find the killer comeback, lay the breadcrumb trail, choose the moment to pounce, and make sure the deal gets done. And they'd ensure that once we have our foot in that particular door, it would never be shut on us again.
It'll be a core part of this job to work with both strategic partners – the leading networks and studios with whom we have relationships and slate deals – and nonstrategic partners such as our financiers and investment partners. You'll structure and negotiate agreements end-to-end, and find creative ways to generate revenue from products we've already built, own or have bought-in. And you'll conduct market analyses to identify new ways to broaden Novel's presence. Although our core business at the moment is audio, it's more accurate to call us a development engine and IP incubator. As we transition from being a podcast company to a fully fledged media brand, film and TV adaptation will become an ever-more important part of the business.
Although this is a brand-new role, our CEO has been taking on most of this responsibility until now, so you'll be working closely with him to develop a master plan that you'll shape and implement. In time, you'll also be managing a Branded Content lead, whose job it will be to develop bespoke commercial projects for high-end clients, but initially you may be looking after these relationships and projects yourself. And you'll also be working with the wider commercial and revenue teams in both London and LA.
This job comes with vast amounts of creative scope and a seat in the cockpit at a pivotal time. We're looking after someone to lead the business side of our organisation, and help us achieve our biggest ambitions.
ABOUT YOU
This is a role for someone who's hungry, driven and has a will to win. You won't be intimidated by a large annual sales target; you'll be determined to beat it. But you'll also be a great communicator and a naturally warm and charming negotiator, someone who can forge and maintain relationships while still getting deals done.
You should have five-plus years of experience in a business development environment, and ideally have strong experience in the Intellectual Property world. You'll also have a fluent sense of the media and entertainment landscape, and a clear grasp of how creative rights can be secured in a competitive environment. And you'll be a naturally clear critical thinker, able to solve problems and move nimbly on to the next strategic opportunity.
We're also looking for someone who is a world-class organiser and systems person: someone who's on top of and logging everything, and who can juggle 25 different balls while making sure not a single one gets dropped.
KEY RESPONSIBILITIES
Constantly deliver on growth opportunities for the company by maximising existing revenue opportunities with current clients, and creating new opportunities with new clients in new areas.
Use our existing systems such as Asana and Airtable to control a large slate and keep other people at Novel in touch with projects and deals in development.
In audio, lead on converting existing development projects into commercial sales – both as individual shows, slate deals and more.
Lead on winning work-for-hire projects.
Line manage and mentor our new Branded Content Manager, lead on building out a branded department that wins work and sits alongside the work we do with The Premier League, F1, Google, Financial Times, etc.
Work closely with our TV & Film team in LA to create new commercial opportunities.
Lead us into new areas of IP development that we first execute on in audio and other forms.
BENEFITS
23 days of holiday per annum, plus Bank Holidays

3 days' company closure between Christmas and New Year

Half-day off for your birthday
Private Health insurance
Life insurance
Income Protection Cover
Pension scheme
Season ticket loan
Cycle to work scheme
Flexible hours (working around our core hours)
LifeWorks Access Employee Assistance Programme
To apply
To apply for the role, please email jobs@novel.audio with the subject line BUSINESS DEVELOPMENT AND SALES MANAGER. Please include a copy of your CV and any other relevant information, as well as a cover note outlining why you're a great candidate for the role. Please also include where you saw the position advertised.
---
We work from our central London office. We do however operate a hybrid working policy, as well as a flexible working policy around time and location, in the hope of being as accommodating to individual circumstances as possible.
Please mention podjobs.net in your application.
More details
What does a Sales Manager role normally entail?

The Podcast Taxonomy definition for a role like this in Administration says: "The Sales Manager is responsible for all aspects of podcast monetization such as overseeing Sales Representatives, managing advertising inventory, and devising monetization strategies through channels such as affiliate partnerships, merchandise, live events, and other revenue strategies."
This exact role may have different requirements.