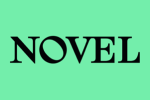 Branded Content Manager
A full time position at Novel, London, UK
Job Title: Branded Content Manager
Location: Emerald Street, Holborn, London / WFH
Contract Type: Full Time
Reports to: Business Development & Sales Manager
ABOUT NOVEL
In little more than three years, Novel has become Europe's biggest independent audio production company.
We produce premium original podcasts for the likes of the BBC, iHeartRadio, Wondery, Gimlet, Audible, Spotify, Formula One, Google and The Premier League. Among many recent successes, highlights include The Superhero Complex, about real-life wannabe superheroes, and Stolen Hearts, an unlikely love match between a bank robber and a cop, which topped charts worldwide, and Filthy Rituals, a number-one hit on Spotify and Apple Podcasts, which told the unlikely-but-true story of a Hampstead witch doctor-turned-scammer. Our shows are now being optioned for TV and film. We're based in London, but increasingly our content starts with North America in mind. We're a lean, hungry startup in an industry that's expanding in every direction.
We make podcasts that are texturally rich and imaginatively fluid. We specialise in investigative and narrative documentary storytelling, but we're also interested in comedy, politics, sport and scripted. We make shows that have intellectual bite and emotional heft. We care about awards, but care more about attracting audiences who can't get enough of what we do. We're fiercely commercially as well as fiercely creative. We think about our industry and the world differently and we're looking for people who do the same.
From being a team of five before the pandemic, we now employ over 50 people full-time and have hired top talent from some of the world's leading media organisations. We're all about excellence, and we want the very best people to work with us.
ABOUT THE JOB
We didn't start this business with branded content in mind. We set out to make a company that produced sound-rich, intimate, thoughtful, award-winning audio for world-leading networks and clients. But, as time has gone on, we've found that brands attracted by the quality of our output have sought us out.
For the Premier League, we made the official Fantasy Football podcast. We recorded an eight-part narrative series about climate change for Google. For the FT, we made Working It, a story-rich series about the new world of work. And we created an ongoing weekly series on Formula 1, recorded on location for Amazon's Amp app.
Up to now, these clients have come to us. But we want to turn the tables. What would Novel look like if we dedicated some of our focus to branded content? And how could this become a core part of our business?
We've about to hire a Business Development and Sales Manager, and this job will sit within their team. The job will involve pitching to the biggest brands in the world, but also honing our offering so it's as sharp as possible. You'll both develop a slate of products we can shop around, and figure out how we align with the long-term needs of brands. You'll have to intuit what they want before they've figured that out themselves, and be there with the perfect Novel product for them.
We don't want to be churning out the same old stuff; the market for identikit corporate gabfests is saturated. Instead, we want to make branded projects that are indistinguishable in quality and thematic depth from shows we're already known for. Sometimes these projects will be made in partnership with a brand and go out with our name on them. Sometimes it'll be pure white label – work-for-hire. This is reasonably new territory for us, so part of the job will be to guide our understanding of this space and act as a path-finder for others in the company.
This is a commercial role, of course, but it has a thick streak of creativity running through it. You'll be generating leads and making contacts, and always searching for new opportunities, but this is also a development job – generating a tonne of fresh ideas, refining existing projects and pitches, figuring out how series will sound and what kind of talent will bring them to life, briefing and working with producers to make shows that stand out from the crowd and achieve a brand's commercial and creative ambitions.
There's a lot of scope in this role, as at Novel more generally – your aim will be to craft market-leading audio products and develop co-pros with some of the biggest business names in the world. We have big ambitions. As we scale up, someone with the right attitude could build a role that is uniquely them.
ABOUT YOU
You'll likely be in the branded sales world already, ideally in audio, probably with five-plus years' experience. You'll certainly have major achievements you can point to: big branded contracts you've hauled over the line. You'll certainly be someone with the commercial instinct to be probing for new opportunities restlessly and continually, both new types of business as well as new clients. You'll have the charm, tact and persuasive skills to bring top-tier clients in, and keep them on board, but you know how to keep existing clients happy too. You won't be intimidated by tough sales and financial targets; you'll be excited by them, and determined to beat them.
You'll be ruthlessly, obsessively organised, able to keep a strategic blueprint in your head and ready to deliver, deliver, deliver. You'll be a natural problem-solver, instinctively great at liaising between external partners, Novel management and producers making projects, and able to make sure everyone knows what they're doing and has what they need and want.
While your background doesn't need to be in audio, you'll need to be well-versed in the media and broader entertainment industry, know where existing opportunities lie and how to scope out new ones. You'll have exceptionally strong critical skills and be able to generate ideas exactly to spec, but you'll also be creative and forward-thinking.
KEY RESPONSIBILITIES
Find, develop, and deliver on significant branded content opportunities in audio.
Deliver on branded content opportunities we have with clients we already have, and create new opportunities with new clients we don't.
Present to new clients and nurture relationships with current ones.
Work to and deliver on a large annual sales target.
Use our existing systems such as Asana and Airtable to control a large slate and keep other people at Novel in touch with projects and deals in development.
Have a relentless energy that embodies our mantra of "fiercely creative, fiercely commercial".
Organisational and proactive lead.
Structure and negotiate agreements.
Act as end-to-end owner on branded deals.
BENEFITS
23 days of holiday per annum, plus Bank Holidays

3 days' company closure between Christmas and New Year

Half-day off for your birthday
Private Health insurance
Life insurance
Income Protection Cover
Pension scheme
Season ticket loan
Cycle to work scheme
Flexible hours (working around our core hours)
LifeWorks Access Employee Assistance Programme
To apply
To apply for the role, please email jobs@novel.audio with the subject line BRANDED CONTENT MANAGER. Please include a copy of your CV and any other relevant information, as well as a cover note outlining why you're a great candidate for the role. Please also include where you saw the position advertised.
---
We work from our central London office. We do however operate a hybrid working policy, as well as a flexible working policy around time and location, in the hope of being as accommodating to individual circumstances as possible.
Please mention podjobs.net in your application.