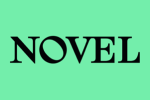 Art Director
A part time Graphic Designer position at Novel, London, UK
Job Title: Art Director
Location: Emerald Street, Holborn, London / WFH
Contract Type: Part Time (3 days/week or equivalent)
Reports to: Head of Marketing
ABOUT NOVEL
In little more than three years, Novel has become Europe's biggest independent audio production company.
We produce premium original podcasts for the likes of the BBC, iHeartRadio, Wondery, Gimlet, Audible, Spotify, Formula One, Google and The Premier League. Among many recent successes, highlights include The Superhero Complex, about real-life wannabe superheroes, and Stolen Hearts, an unlikely love match between a bank robber and a cop, which topped charts worldwide, and Filthy Rituals, a number-one hit on Spotify and Apple Podcasts, which told the unlikely-but-true story of a Hampstead witch doctor-turned-scammer. Our shows are now being optioned for TV and film. We're based in London, but increasingly our content starts with North America in mind. We're a lean, hungry startup in an industry that's expanding in every direction.
We make podcasts that are texturally rich and imaginatively fluid. We specialise in investigative and narrative documentary storytelling, but we're also interested in comedy, politics, sport and scripted. We make shows that have intellectual bite and emotional heft. We care about awards, but care more about attracting audiences who can't get enough of what we do. We're fiercely commercially as well as fiercely creative. We think about our industry and the world differently and we're looking for people who do the same.
From being a team of five before the pandemic, we now employ over 50 people full-time and have hired top talent from some of the world's leading media organisations. We're all about excellence, and we want the very best people to work with us.
ABOUT THE JOB
We want Novel to be the most visual audio company you'll ever meet. We already have a bold and singular identity, created by one of the world's top agencies, HelloMe. But as we stand on the brink of a further expansion, we want to appoint an Art Director with the vision to take what we've got and turn it into something truly world-class.
We've got a team of brilliant people who are expert at turning sounds and stories into some of the best podcasts out there. As our first ever Art Director, you'll be the person who translates what they do sonically into stunning visuals: podcast artwork, trailers, short social films, merchandise, more. Day to day, we require all the things a startup of our size and background needs: pitch documents, decks, social media assets and so on. But we need someone who can look far beyond this and take us into many different visual spaces. Our existing branding isn't set in stone; we're currently refreshing our brand identity and core purpose, and with that comes an exciting opportunity to find a powerful visual direction for Novel, one that feels both distinctive and fresh.
We're genuine fans of great design, and the brands we love most are ones that have made their own space: Factory, A24, Warp, PC Music. We love what Dieter Rams did with Braun. Erik Nitsche's elegant juxtapositions of graphical information. The work of Raf Simons, Rei Kawakubo and Virgil Abloh.
You'll be working with our Head of Marketing and the CEO. As the hub of this tight team, you'll be in charge of drilling down into what our identity really is, making it deeper and richer, and give us an unmistakable identity that consumers around the world will recognise and love.
The world of audio and podcasting is a space that doesn't presently have a leading visual voice. That person could be you.
ABOUT YOU
You'll most likely have five-plus years of experience as a visual designer with experience in mobile and web, and have proven your ability to think strategically about design and consider user experience from every angle. You'll be able to show us examples of how you've developed and implemented brand guidelines, and tell us about the designers you most love and why. UX and UI experience would be a significant bonus.
You'll be great at defining and working to deadlines, possess exceptional interpersonal skills and relish the opportunity to work with people who are as creative and passionate as you are. You have experience working with clients or within a team, and can work to a demanding creative brief – but also challenge and refine it to get the very best results.
As well as having a deeply cultured aesthetic sense, you'll also be the kind of person who enjoys working in low-hierarchy startup environments where priorities shift and work suddenly needs doing right now. You'll be willing to get under the hood and fix things, not stand back and wait for others to sort it out.
This job would suit an up-and-coming Art Director or senior creative, looking for a role that could define their career. You're looking to get noticed; so are we. Whatever your current level of seniority, you'll be someone who relishes the challenge of putting a bold new stamp on the world.
Finally, we're looking for someone more than a little obsessive – not just about Novel's visual identity, but about our identity more generally. If a visual asset isn't up to your standards, you'll want to jump in and make sure it is. And you'll make it your mission to keep an eye on everything visual that we do.
KEY RESPONSIBILITIES
Work with our Head of Marketing and CEO to ensure brand unity across our titles, while collaborating with producers and show teams to develop their own assets and identities.
Work closely with our business team on everything from sales materials to social media assets and office signage.
Oversee and sign off consistent implementation of Novel branding and individual show identities across all touchpoints including website, print materials, a newsletter and so on.
Create assets for existing properties and future applications.
Handle regular website design updates in the company's Sanity platform.
Develop identities for any new shows and new show properties.
Manage several overlapping projects and ensure a high level of quality for all deliverables.
Ensure that all visual projects are delivered on time and on budget.
Manage a network of freelancers to help with bigger and smaller projects along the way.
BENEFITS
23 days of holiday per annum, plus Bank Holidays (pro rata)

3 days' company closure between Christmas and New Year

Half-day off for your birthday
Private Health insurance
Life insurance
Income Protection Cover
Pension scheme
Season ticket loan
Cycle to work scheme
Flexible hours (working around our core hours)
LifeWorks Access Employee Assistance Programme
To apply
To apply for the role, please email jobs@novel.audio with the subject line ART DIRECTOR. Please include a copy of your CV and any other relevant information, as well as a cover note outlining why you're a great candidate for the role. Please also include where you saw the position advertised.
---
We work from our central London office. We do however operate a hybrid working policy, as well as a flexible working policy around time and location, in the hope of being as accommodating to individual circumstances as possible.
Please mention podjobs.net in your application.
More details
What does a Graphic Designer role normally entail?

The Podcast Taxonomy definition for a role like this in Visuals says: "The Graphic Designer is someone who has created any custom visuals to accompany the podcast in a variety of ways."
This exact role may have different requirements.