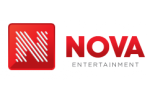 Trade Project Manager
A full time position at Nova Entertainment, Sydney NSW, Australia
TRADE PROJECT MANAGER, TRADE COMMUNICATIONS | SYDNEY
We're in the market for a gun project manager (and then some…) to lead the delivery & execution of our trade campaigns. Regardless of current industry experience, if you are a person with proven capability making hard things happen, read on and get in touch!
Operationally you're second to none (read: you know how to get the job done in an orderly fashion, and it's usually color-coded), but for you, it's not just about the shortest route to an outcome.
After all, you're more than just a 'safe pair of hands'. Sure – you bring logic, rigor, and pragmatism to every project you touch, but it's more than that.
You're a natural-born leader with an eye and an aptitude for finding better ways to do things. When you take on a project, you're looking to improve it, not just complete it. You know you won't always have all the answers, but you're proactive and influential in mobilising the people who do.
Communication is a strong suit of yours – you can 'talk the talk' with the best of them and you're just as passionate about the written word.
Mostly, you understand a great idea is only half the battle –
bringing it to life is where you really bring it home…
In our team, no two days will be the same. In a nutshell, it's your job to lead the delivery and execution of
the kind of campaigns that make NOVA the entertainment partner of choice. That includes:
Events: Built to capture attention at scale, educate, and inspire our internal & external
Experiences: Customer or brand experiences that demonstrate our capabilities and start the conversations we want to
Enablement: Programs and collateral designed to enable our commercial team to be the most effective in
Engagement: Campaigns and content designed to drive engagement with our
We'd put your operational excellence to work on anything from a mapping the path to launch for a new product to negotiating our latest event partnership, facilitating a photoshoot, or even overseeing a website build, to name a few (actual) examples.
This is a mid-level position in a small, experienced team, so is ripe for someone ambitious with 3-5 years work experience in a relatable role, who likes to take the lead on a project (rather than follow); someone meticulous, who stays calm under pressure, and takes a heap of pride in their work.
If this sounds like you, click the apply button below.
Please mention podjobs.net in your application.