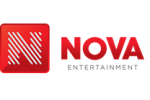 Project Manager - Fitzy & Wippa
A full time Marketing Manager position at Nova Entertainment, Sydney NSW, Australia
Salary: up to $80,000 (yearly rate) - subject to experience plus Amazing Employee Benefits
About Nova
NOVA Entertainment is a recognised leader in the media industry and is committed to creating world class radio and digital media. NOVA Entertainment promotes a culture of innovation, creativity, outstanding client service and responds to listeners and clients. Our mission is to create and share great experiences with our audience.
As part of NOVA Entertainment, you'll be working for a radio and digital media company committed to creating as well as facilitating the creation of powerful and engaging content through exceptional people who love what they do.
About the Role
We are excited to recruit an enthusiastic and experienced project/events manager to join our Audience Engagement team as the Project Manager – Audience Engagement for Fitzy & Wippa. Working on this show will mean no two days are the same. From organising promotions, leading stunts, and bringing ideas to the table you will be a highly energetic, lover of radio and all things media. This role will also work closely with our content producers to ensure our Podcast offering is reflective of our online content.
In this role you will collaborate with the Audience Engagement, Sales, Create, Podcasts and Programming teams to create and execute high quality and engaging experiences for our listeners and clients. You will project manage from start to finish the Fitzy & Wippa promotional and marketing activities by creating exciting and creative promotions, experiences and events that are compelling to NOVA listeners and clients. This role has lead Fitzy and Wippas Backyard Cricket at the Prime Ministers house, the Ed Sheeran member tour, the Pub tour plus many more stunts and events in between.
What else does this involve?
Create, implement and manage Fitzy & Wippa and station promotions including, job sheets, contest sheets, web briefs, terms and conditions, winner and prize system etc. (your organisational skills are clearly next level)
Ensure all timelines are met and competitions and events are resourced effectively while remaining calm under pressure
Provide post analysis and airchecks for promotional activities
Provides Sales and CREATE with creative and effective brief responses
Implementation of partnerships as required.
Maintain excellent working relationships with all on-air personalities and internal teams to ensure the effective delivery of promotional activities
This role is one which is critical to the team's success, and is highly valued and respected by the experienced team you will be working alongside. More broadly, this role is critical to the continued success of the Fitzy & Wippa show and Nova 96.9 nationally.
About You
You are an experienced project/events manager coming from a media or live events background, and you are known for being solutions-focused and able to meet deadlines. You have a keen eye for what makes events really pop, and strong communication skills. Oh, and you like to have fun! You are passionate about the media and broadcast industry and are keen to take the next step in your career in a place which does things differently – but above all, your positive attitude and proactivity to be the best is what sets you apart from the rest.
In turn NOVA Entertainment will provide you with a fun and exciting culture to work in, reward and recognition and career development opportunities.
What else can we offer? NOVA PERKS!
GENUINE Workplace flexibility to support a work-life balance
Additional leave days: Anniversary & Loyalty leave, Give back Leave, Mental Wellbeing days
Access to Learning and Development programs & internal opportunities
Access to health and wellbeing initiatives (Nova's Life+ & Employee Assistance Program, mental health training programs)
Frequent staff lunches, survey celebrations
Market leading Parental Leave Policy for ALL parents
A team that is a DELIGHT to work with
Plus, a whole lot more!
Our Commitment to Diversity & Inclusion
Nova Entertainment is committed to inviting people of all walks of life to work with us and grow their careers in their own unique way. All Nova Entertainment locations are allies of the LGBTIQ+ community and are proud to be registered with the Welcome Here initiative. Click here or read more about life at Nova here. #FollowTheRainbow
Please note - we will contact you if you are successful for an interview. Resumes from Recruitment Agencies will not be accepted.
Please mention podjobs.net in your application.
More details
What does a Marketing Manager role normally entail?

The Podcast Taxonomy definition for a role like this in Administration says: "The Marketing Manager is responsibile for the promotion of a podcast's content through various awareness strategies such as social media campaigns, cultivating a web presence, managing public relations and communications strategies, and other creative techniques to acquire and retain listeners."
This exact role may have different requirements.