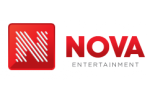 DIGITAL DELIVERY GROUP MANAGER - 10 Month Max Term
A project or contract position
Fully remote: working with a Australia-based team at Nova Entertainment.

DIGITAL CAMPAIGNS GROUP MANAGER, DELIVERY | SYDNEY OR MELBOURNE
If you're an industry leader in digital & digital audio campaign management, a people leader and an instigator of innovation and continued improvement, please read on.
We're looking for a Digital Delivery Group Manager to join our branded entertainment team, Create for a 10 month contract, with scope for a permanent position.
Regardless of your industry experience, if you are someone others describe as determined, solutions focussed and a passionate leader, this opportunity could be your next big thing.
You're the kind of person that loves seeing ideas come to life and challenges as opportunities. You often see solutions where others see problems and importantly, you're passionate about taking the action to address them.
You're likely someone who has been labelled a high-achiever, has natural leadership tendencies and people find you charmingly persuasive. Your passion drives you and inspires those around you.
You like people. People like you. You know you won't always have all the answers, but you're proactive and influential in finding and mobilising the people that do.
You're a master organiser, planner, communicator and know your way around your day to day toolkit: Excel, Powerpoint, Facebook Ads Manager, Wordpress CMS and know all the appropriate gif responses on Teams.
In this national operational management role, no two days will be the same. In a nutshell, it's your job to lead the Digital Delivery team on the seamless execution and best in market experiences for the kind of campaigns that make NOVA the entertainment partner of choice. That includes responsibilities like:
Be the expert and ambassador in digital, digital audio and podcasting campaign management
Lead the team through coaching and demonstrating expertise in processes, campaign implementation and critical thinking to achieve desired outcomes for our clients.
Is the everyday escalation point for campaign operational challenges leading to resolution
Workflow and resource management
Internal & External customer experience optimisation
Campaign pre-sale feasibility assessment, operational management and implementation
Campaign performance management, tracking and reporting as required
Campaign budget and profitability management
Effective and regular education and communication with internal stakeholders
Third party supplier campaign negotiations and ongoing relationship management
Go-to for campaign legality requirements including but not limited to data management and promotion laws
Supports with Create Leadership on projects, strategic planning and commercial initiatives
This is a leadership position in a high performing and fast paced national team, where minimum 5 years media/advertising/publisher/digital experience is required and a minimum 3 years leadership experience.
If you thrive under pressure, am comfortable and a driver of change and an ambassador for culture, click the apply button below. The role is available now.
Please mention podjobs.net in your application.