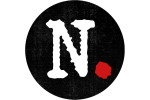 Sales Associate
A full time position at Notorious, Beverly Hills California, USA
Posted: Aug 4, 2020
Notorious is a global studio and network that empowers creators and influencers around the world to share their stories. Our name describes a rebellious anti-hero and a spirit of independence that is characteristic of our company's culture, as our strategic priority is to work with key opinion leaders to develop content that drives a global conversation. We are looking for like-minded individuals to join our team!
If you're a badass self-starter looking for a fast-paced, flexible role we would love for you to apply!
Required Experience:
Bachelor's Degree or equivalent work experience.
This is an entry level position.
Required Skills:
Proficiency in MS programs including Excel, Word, Outlook and PowerPoint.
Detail-oriented and tech-savvy; excellent communication skills, both written and verbal; self-motivated, will work and be exceptionally productive without supervision. Flexible and capable of working well with various personality types; excellent problem-solving skills. Preference will be given to candidates who are avid podcast consumers and have had experience dealing with digital and/or entertainment influencers.
Responsibilities:
Conduct research & outreach to new brand and agency representatives
Act as a liaison between partners and internal sales, partnerships, and marketing departments
Interact closely with brands and agencies, as well as partners, providing total support solutions
Maintain data-entry on our master platform, a proprietary platform designed for our team to improve operational efficiency
Enter Insertion Orders (IOs) submitted by agencies and brands into our platform and ensure smooth execution by tracking campaigns from beginning to end
Vet partners for potential brand partnerships and pull schedule availabilities
Proactively work with sales and integrated marketing to develop partner-approved advertising packages and opportunities
To apply
Please email careers@notorious.llc with your resume and include the name of the position you are applying to in the subject line.
Please mention podjobs.net in your application.