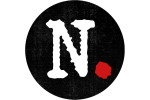 Production Intern
A intern position at Notorious, Beverly Hills California, USA
Posted: Aug 4, 2020
Notorious is a global studio and network that empowers creators and influencers around the world to share their stories. Our name describes a rebellious anti-hero and a spirit of independence that is characteristic of our company's culture, as our strategic priority is to work with key opinion leaders to develop content that drives a global conversation. We are looking for like-minded individuals to join our team! If you're a badass self-starter looking for a fast-paced, flexible role we would love for you to apply!
PRODUCTION INTERN:
Editing: primarily video, possibly audio
Proficient in Final Cut Pro, Adobe Premiere, knowledge of Adobe CC Suite
Set up and break down sets
Manage equipment inventory
Mark key moments during recording sessions
Ensure talent is executing the correct ad copy
Ensure talent is managing runtime
To apply
Please email careers@notorious.llc with your resume and include the name of the position you are applying to in the subject line.
Please mention podjobs.net in your application.