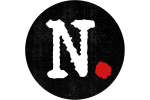 Junior Sales Agent
A project or contract position at Notorious, Austin TX, USA
Posted: Oct 1, 2020
About Us Notorious is a global studio and network that empowers content creators, influencers and famous figures around the world to share their stories. Our name describes a rebellious anti-hero and a spirit of independence that is characteristic of our company's culture, as our strategic priority is to work with key opinion leaders to develop content that drives a global conversation. We are looking for like-minded individuals to join our team! If you're a badass self-starter looking for a fast-paced, flexible role we would love for you to apply!
This is a contract-to-hire position.
As a Junior Sales Agent you will learn how to research qualified brands and agencies as well as tactics on how to set up meetings with the decision makers within those companies. Upon setting up calls/meetings on our behalf, the junior sales agent will be able to listen to a pitch and learn about the flow of a sale from start to finish. By watching the process in its entirety you will gain experience in sales development, sales strategies, and sales overall.
Responsibilities
Perform all B2B sales objectives and secure new business for Notorious Media, a network and 360° studio that empowers content creators, influencers and famous figures around the world to share their stories.
Prospect for new contacts, accounts, and potential partnerships by researching qualified brands/agencies that fit into our network's content and overall vibe.
Interact closely with brands, agencies, and partners to provide total support solutions.
Maintain a clean pipeline in our CRM by clearly outlining opportunities, updating stages daily, and accurately recording projected revenues.
Achieve monthly revenue goals and report status to the Sales Manager on a weekly basis.
Develop strategies for sales opportunities and execute them with the assistance of the sales management team.
Requirements
Bachelor's degree or equivalent work experience.
Proficiency in MS programs including Excel, Word, Outlook and PowerPoint.
Detail-oriented and tech-savvy; excellent communication skills, both written and verbal; self-motivated, will work and be exceptionally productive without supervision.
Flexible and capable of working well with various personality types; excellent problem-solving skills.
Competitive, consistent and goal oriented. Constant attention to detail in order to make sure no deals fall through the cracks.
Outgoing and personable. Is able to hold a conversation and is very customer service oriented.
Hungry for knowledge in the industry and passionate about pursuing a future in sales and/or business.
Preference will be given to candidates who are avid podcast consumers and have had experience dealing with digital and/or entertainment influencers.
YOUR APPLICATION WILL ONLY BE CONSIDERED IF YOU SUBMIT A VIDEO ANSWERING THE FOLLOWING TO careers@notorious.llc with your name and desired position in the subject line. Thank you!
Why do you think you would be the best fit for this position?
If you were an item in a gas station, what would you be?
Note: This is an entry level position. Much of the initial responsibilities require you to assist with proposals and pitches with agencies and direct brands for revenue opportunities.
To apply
Email careers@notorious.llc with your resume and video. Please include the name of the position you are applying to in the subject line.
Please mention podjobs.net in your application.