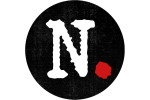 Graphic Designer
A project or contract position at Notorious, Beverly Hills California, USA
Posted: Aug 12, 2020
Required Experience:
2+ years experience as a Graphic Designer, freelance, agency or corporate work.
Experience juggling multiple deadlines and approval pipelines.

Experience designing for the following cases:

Reports
Presentation Decks
Basic User Interface / UX
Infographics
Sales Materials
Social Media Assets
Bonus skill: Wordpress & Web Development
Required Skills:
Required proficiency in the following software:
Adobe Creative Suite: Photoshop, Illustrator, InDesign, After Effects, Animate
Apple Office Apps: Keynote*, Pages
Responsibilities:
Design Sales Materials templates including Roster Deck, Partnerships Deck, Brand Affinity Deck, Capabilities Deck and partner one-sheets.
Update designs periodically including graphics packages and asset replacements for either design refreshments or the introduction of new assets.
Receive and execute requests for Instagram assets and manage the production and approval process of these assets for over a dozen partners simultaneously.
Receive and execute requests for data visualizations including graphs, charts and other infographics.
Provide design suggestions on existing internal and external materials as well as execution of digital assets on behalf of our partners.
Create gifs and other short-form video assets for social media, website and internal and external sales materials use.
To apply
Please email careers@notorious.llc with your resume and include the name of the position you are applying to in the subject line.
Please mention podjobs.net in your application.