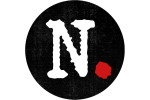 Executive Assistant
A project or contract position at Notorious, Beverly Hills CA, USA
Posted: Oct 9, 2020
About Us Notorious is a global studio and network that empowers content creators, influencers and famous figures around the world to share their stories. Our name describes a rebellious anti-hero and a spirit of independence that is characteristic of our company's culture, as our strategic priority is to work with key opinion leaders to develop content that drives a global conversation. We are looking for like-minded individuals to join our team! If you're a badass self-starter looking for a fast-paced, flexible role we would love for you to apply!
This is a contract-to-hire position.
We are looking for an executive assistant to support members of our leadership team in a fast paced, high stress work environment. If you are a badass go-getter with a great work ethic, an eye for detail, and the ability to be flexible, then this is the job for you.
Responsibilities
Support senior leadership on a day-to-day basis.
Serve as a point of contact between leadership and other team members.
Manage calendars and email correspondence in a way that prioritizes leadership's time.
Must be on-call for last minute business needs after hours and on weekends.
Requirements
Entry level: 0-1 years of experience.
Proficient in Microsoft Office products and G Suite.
Experience using G Suite.
Extremely organized.
Confident, but also ready to receive constructive feedback.
Ability to work in a demanding environment and stay calm under pressure.
Great communication (both verbal and written) and decision making skills.
Great listening and note-taking skills.
Confident and poised in interactions with others.
Comfortable working in a party environment.
Must have a car and a personal computer.
To apply
Please email careers@notorious.llc with your resume and include the name of the position you are applying to in the subject line.
Please mention podjobs.net in your application.