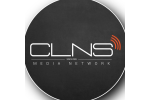 Media Sales Administrator
A part time position
Fully remote: working with a USA-based team at North Station Media.

For over a decade, North Station Media has served as the leading online provider of A/V content and has continued to empower the individual. We continue to connect like-minded people with content made just for them, and in addition, finding ways to provide value to our advertising partners. We lead, innovate, and continue to find ways to enhance the scope of digital media.
We are looking to add a qualified Sales Administrator to join the North Station team to help us achieve our goals. You will serve as a point of contact for both our customers, and our vendors to facilitate, plan, and execute all ad campaigns.
Our ideal candidate is goal-oriented and has a strong foundation of knowledge on customer service best practices, organizational skills, and both strong written and verbal skills.
Ultimately, you should be able contribute to high quality customer service and achieve sales targets while working in a fast paced environment.
Responsibilities
Serve as a point of contact to our media buyers to initiate and execute high quality ad campaigns Serve as a point of contact to our show hosts/producers to alert them of new orders, future opportunities, and follow up to ensure the ads were completed Update monthly inventory to showcase any changes in audience levels, dark dates, changes in release schedule, etc Serve as part of the compliance process to screen all paid ads to make sure they meet compliance Work with CRM to ensure the data entered is correct and current, and that our records stay up to date Complete weekly and monthly reports on time to send back to our ad partners Reach out to other ad agencies we do not currently work with to begin and explore new partnerships
Requirements
Excellent written and verbal skills Hands on experience with CRM software and Microsoft Office (Adobe Photoshop a plus) Strong organizational and multitasking skills Basic understanding of sales performance metrics Ability to work in a fast paced environment A team player with a high level of dedication Experience in Sales or other relevant fields is a plus
At CLNS Media, we don't just celebrate diversity, we live it. CLNS Media is an equal opportunity employer that commits itself everyday creating the most inclusive environment for all its employees and hiring the best and most qualified individuals. We do not discriminate based on race, color, religion, marital status, age, national origin, ancestry, physical or mental disability, medical condition, pregnancy, genetic information, gender, sexual orientation, gender identity or expression, veteran status, or any other status protected under federal, state, or local law.
To apply
Please send resume to seanb@northstationmedia.com
Please mention podjobs.net in your application.