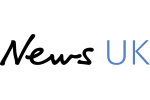 Executive Producer - Stories of our Times
A full time Executive Producer position at News UK, London, UK
Wireless is a leading UK and Irish media company, which is wholly owned by News Corp UK and Ireland Limited. Wireless operates successful radio brands including talkSPORT, the world's biggest sports radio station, talkRADIO, Virgin Radio, home of the Chris Evans Breakfast Show weekdays and Graham Norton at the weekends, and Times Radio. We also run market-leading stations embedded in their local communities in Ireland. Alongside our award-winning radio stations we create audio and visual content for millions of people across the UK, Ireland and beyond. Our success is rooted in delivering content our audiences love across multi platforms.
Since launching at the start of the pandemic Stories of our times has become required listening as the programme tells one story in depth every day.
Wireless are offering an exciting and rare opportunity to join The Times and The Sunday Times and Wireless studios to manage and lead the award winning Stories of our Times daily podcast team. The role will require creativity, experience in narrative podcasting and a news background.
Day to day you will:
Lead and manage the podcast programming team
Manage podcast production, including budgets, staffing and creative.
Produce industry leading regular original daily podcast programmes.
Lead and encourage other members of the team in best-in-class digital podcast practices.
Act as advocate for the project across the wider News UK corporation.
Due to the nature of the role, flexibility in the working hours is paramount.
What we're looking for from you:
We are looking for an executive producer who is an efficient and confident communicator with extraordinary storytelling abilities, and who is proactive, has excellent writing skills and with creative ideas on how to make compelling content.
Senior journalistic experience to manage a sizeable programme team
Evidence of working as a producer to a high standard in a potentially stressful news environment
Strong editorial/narrative judgement
Ability to communicate on a leadership/executive level while managing the details of multiple daily productions
Audio storytelling with production on a successful podcast, news radio programme or relevant commercial podcasting know-how
Must have experience editing audio and be familiar with software.
Extensive experience in a fast paced digital environment, with an ability to anticipate and respond quickly to change.
Strong cross-departmental collaborative skills
Please mention podjobs.net in your application.
More details
What does a Executive Producer role normally entail?

The Podcast Taxonomy definition for a role like this in Creative Direction says: "The Executive Producer is the lead producer on a production. The role can range in terms of creative control with some "EP"s owning the creative direction of a podcast (in effect taking the role of director), while others may take a more hands off approach. Executive producer may have raised the money to fund the production, but it is not a necessary responsibility of the role."
This exact role may have different requirements.