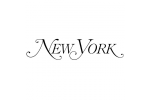 Producer, Pivot
A full time position at New York Magazine, New York NY, USA
Posted: June 10, 2021
As the leading independent modern media company, Vox Media ignites conversations and influences culture. Across digital, podcasts, TV, streaming, live events, and print, we tell stories that affect our audience's daily lives and entertain as much as they inform. Vox Media has been named one of Fast Company's "Most Innovative Companies in Media," an Inc. "Company of the Year," Digiday's "Best Company for Parents," and one of the Best Places to Work for LGBTQ Equality by the Human Rights Campaign.
New York Magazine's growing audio division is looking for a Producer to work on Pivot with Kara Swisher and Scott Galloway. The show is evolving into a multi-media model, with forays into video and live events. We need an enthusiastic and organized assistant producer who is comfortable in both audio and video worlds. You should be familiar with Pivot and its hosts. Looking for news junkies who follow politics, the tech sector, finance, and business worlds.
The Producer will be assisting in day-to-day production, including research, setting up interviews, maintaining production schedules, helping with show promotion, and more. But you'll also own longer term projects, such as archive maintenance and gathering assets for special episodes and events.
What you'll do:
Pitch ideas for the show
Provide research to hosts, including talking points, recent headlines, and background information
Assist with guest booking, including outreach, appearance coordination, and gathering promotional assets
Technical operations for tapings (audio checks, running Squadcast, preparing sessions for edit)
Work with producer edits
Source images, audio, and video
Coordinate promotional assets with marketing and social media teams
Maintain and organize show assets, including guest information, transcripts, and listener mail
What you'll bring:
At least one year of production experience, ideally within audio or video
Familiarity with and enthusiasm for Pivot
Comfort working in ProTools or other DAWs and a desire to grow production skills
An eye for detail and organization
Experience researching topics
Understanding of Adobe Premiere or similar video editing software

About working at Vox Media: This is a 3-month, temporary position with the opportunity to go full-time. Vox Media strives to provide comprehensive healthcare options for our employees and to ensure that our healthcare and other benefits are LGBTQ-inclusive. You'll be joining a group of focused, hard-working, creative people who are passionate about doing work that's challenging and fun—and who strive to maintain a healthy work/life balance.
Vox Media is committed to building an inclusive environment for people of all backgrounds and everyone is encouraged to apply. Vox Media is an Equal Opportunity Employer and does not discriminate on the basis of race, color, gender, sexual orientation, gender identity or expression, religion, disability, national origin, protected veteran status, age, or any other status protected by applicable national, federal, state, or local law.
Please mention podjobs.net in your application.