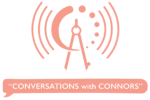 Podcast Marketing Producer -Intern
A intern position
Fully remote: working with a USA-based team at NetWorkWise.
Posted: February 15, 2021
NetWorkWise is looking for an individual with an interest in audio editing, video editing, and podcast marketing. We are looking for someone who is interested in being instrumental in growing our podcasts and building your resume. You will do this by helping to generate more listeners and more buzz for the NetWorkWise podcasts.
Main Duties
• Listen to Conversations with Connors, a podcast featuring interviews with people from all walks of life about the power of networking and building relationships the right way. • Listen to Who's Who in HR, a podcast focused on the Human Resources profession and hosted by NetWorkWise Founder and CEO Adam Connors • This is also hosted by NetWorkWise Founder and CEO Adam Connors. • Create marketing materials from both podcasts to be used on social media. This can include videos, images and blog articles. Promo material ideally will be content that entice people to want to hear the entire episode, but will also be content that's related to the mission of NetWorkWise. • Write intros for the podcast episodes for Adam to record for use in the final version of the podcast. • Remain in contact with all the guests of the podcast to make sure they know when their episodes are launching, how they can access the podcast, and how they can share the episode. You'll also be in charge of obtaining bios and headshots for each guest to be used in graphics and in the show notes. • Upload podcast episodes to Podbean and also to the NetWorkWise website. • Write episode show notes.
Other Duties You May Be Called Upon to Perform:
• Assist in creating content and writing our weekly email newsletter • Assist in crafting social media posts • Writing blog posts for NetWorkWise.com • Working with Marketing and Social Media team to generate ideas to help forward the overall business of NetWorkWise which includes education technology.
Ideal Candidate:
• Passionate about the podcast space as a host, producer, or marketer (or in the traditional broadcast space such as TV/radio) • Audio Editing (Audacity, Audition, Pro Tools, etc) • Video Editing (experience with Doodly/Toonly a huge plus) • Writing experience either for a blog, news organization, or student newspaper • Extremely good communicator • Creative and unafraid to suggest new ideas or express criticism • Persistent • This job is fully remote, but if you are in the tri-state area you will benefit from in-person lunches or dinners (once the pandemic ends) on a quarterly basis.
Why You Should Want To Work For Us:
NetWorkWise is a premier education platform in the learning and development space. We empower people with expert skills and knowledge to build meaningful connections equipping you with the right tools and training to develop robust networks.
When you work for us, you'll receive invaluable knowledge about how to properly network and enhance your own portfolio of contacts to set you up for further success in the future.
We're also a very small company that's just getting started. You set your own hours and work when is most convenient for you. And if you have an idea, shout it from the rooftop. We're constantly changing and trying new strategies and welcome people with new ideas. In fact, someone who is not constantly suggesting new ideas, likely is not a fit for our organization right now. We want someone who is innovative, who isn't afraid to take risks, and goes for what he/she/they believes is the right thing to do.
At NetWorkWise, we will:
• Go out of our way to help you in any way that we can to help you develop your skills and ensure future success • Allow your creativity to shine. If you want to try something, go ahead and try it! We can't wait to see the results
To apply
• Email your resume and cover letter to Info@NetWorkWise.com and include Podcast Internship in the subject line. • Include answers to the questions below, no longer than a paragraph for each. Show your critical and strategic thinking skills (this can be done in video format if that's your preference): • What have you done to standout? • What would you like to most accomplish as a result of ascertaining this position?
Please mention podjobs.net in your application.