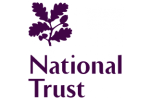 Assistant Podcast Producer
A full time position at National Trust, Swindon ., UK
Posted: Sep 7, 2020
Summary
As a part of your application we require a cover letter, CV and you are required to complete the short questionnaire attached to this role. Due to technical limitations you can only upload two documents so please provide your cover letter and CV on one document and you questionnaire and writing example on a second document.
We are looking for an Assistant Podcast Producer to join our podcast team and help support the wider Content & PR team.
Within an organisation that's 125 year's old, there's history, tales and legends around almost every corner; if you have a passion for bypassing the obvious and digging deep to find the most gripping, surprising and compelling stories, this is the role for you.
Please note this is a fixed term contract to cover maternity leave, this means that we cannot specify the exact duration of the contract, but it is unlikely to exceed 12months.
What it's like to work here
Currently a remote position but shortly likely to be based at least partly at the National Trust HQ in Swindon within the year. Applicants will need to be in commuting distance of Swindon for possibly multiple days a week. Please consider this element of the role during your application. We're bigger than you think, we're more complicated than we appear and we're larger scale than you'd imagine. We've got passionate people in all our teams, and we've got so much more we want to achieve. We're for ever, for everyone and we really mean that. We want everyone to feel welcome and enjoy access to our places, so we need to reach new audiences in ways that are meaningful and relevant to them without losing the hearts and minds of those that are already with us.
Our central head office Heelis, is situated in Swindon, Wiltshire. We're well placed, with ample parking nearby, a shopping outlet with plenty of options for places to eat, and the town centre only a 10 minute walk away. Alternatively you can enjoy our open plan atrium space for lunch times, with our internal café available every day.
What you'll be doing
You'll help to create compelling content and immersive audio; transporting listeners via podcasts to our special places, as well as factual programming showcasing our research, curatorial skills and expertise.
Who we're looking for
Have evidence of working as a senior researcher, assistant producer (or equivalent) on narrative, storytelling podcasts or videos.
Be able to demonstrate excellent research skills, finding exciting stories, credible and informative guests and intriguing story angles.
Be able to demonstrate confidence and ability when recording audio in the field using a verity of field audio Kit.
Our podcasts our generally recorded outdoors and often in challenging conditions. So an ability to assess recording environments and select the right mics and recording techniques for each situation would be advantageous.
Be able to demonstrate confidence, technical and creative ability in post using DAW's (ideally audio audition).
Technical: Familiarity with Auditions tools and plugins, audio formats, data rates, hosting platforms, rss feeds and syndication.
Editorially: Ability to build interesting, engaging and surprising narratives in the edit while providing balance and accurate and credible information.
Creatively: Using sound design as part of the narrative to bring stories and locations to life for the listener.
Prior experience with Adobe Audition or the ability to pick it up quickly will be essential. ·
Be able to quickly identify the style and narrative elements that are unique to our various podcast series and to be able to produce or help produce content in that style.
Demonstrate a flare for writing scripts and copy. You'll be writing episodes and voice over scripts that keep listeners engaged; and supporting stories and copy for digital to entice them to listen in the first place.
Be able to demonstrate confidence and ability recording your own voice overs for some full length episodes
Be able to demonstrate an ability to direct talent and contributors on location and in the studio/remote recordings.
You'll also be expected to supervise members of the post team in the edit.
Be able to demonstrate an ability to manage client relations. You'll be working with various teams, management and production partners across the trust and externally.
You will need to establish clear lines of communication between the podcast team and our production partners.
A basic understanding of audio and video production legal requirements and production documents (Contracts, GDPR, Risk Assessments, Call Sheets, NDA's and insurance requirements)
An ability to work flexibly and under pressure; although we work on a twice monthly upload schedule, we are generally working on multiple project with many moving part that can sometimes change right up until TX
The package
Benefits for working at the National Trust: Flexible working whenever possible Free parking at most locations Discounts in high street stores, cinemas, National Trust properties and cafes. Free entry to our properties for you, a guest and your children (under 18) Generous annual leave Subsidised health cash plan Free 24-hour support service Substantial pension scheme of up to 10% basic salary Training & Development tailored to you Up to 5 days of paid volunteering for you
Please mention podjobs.net in your application.