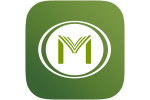 Podcast Content Manager
A full time Editorial Director position at Moody Radio, Chicago IL, USA
So, how did Moody Radio become a Podcasting Powerhouse?
It's because you took a leap and joined the team as our first ever Podcast Content Manager (full-time).
Love for helping listeners take their next step in their walk with Christ
Podcasting
Video
Radio
Social Media
Strategic thinking
A next-level thinker is needed! Moody Radio, based in the concrete jungle of Chicago (Downtown/River North) wants you! Come serve as the architect of Podcasting at Moody Radio. We're on the prowl for our first ever Podcast Content Manager.
Responsibilities:
Strategize on new podcasts from conception to release, including working with external production partners to book guests, record, edit, score, and mix as necessary
Supervise the entire production process of each story, from meetings with producers through scriptwriting; storyboard podcast series and outline show episodes
Support producers to advance their production and storytelling skills
Coaches and directs Moody Radio's Podcast talent
Work collaboratively with the Underwriting team to ensure monetized content is configured with precision
Interpret user data to make data-informed podcasting decisions, and to drive constant, ongoing optimization of the Moody Radio podcast network as well as inform greenlighting decisions on potential podcasts
Requirements:
Bachelor's degree
3 years of podcasting/spoken word audio, on-demand audio, video, digital ads or radio programming experience
Understanding of and passion for podcasts from a technical, analytical, and strategic point of view, as well as subjective point of view
English fluency required, proficiency in multiple languages preferred
Strong experience and understanding of optimizing metadata for SEO
Significant experience in marketing and promotion
Experience in directing and leading a podcast talent team
Computer proficiency, extensive experience with Microsoft Office and audio production software
Proficiency in audio production skills
Authorized to work in the US legally without sponsorship
Please mention podjobs.net in your application.
More details
What does a Editorial Director role normally entail?

The Podcast Taxonomy definition for a role like this in Writing says: "The Editorial Director heads all departments of the organization behind the podcast and is held accountable for delegating tasks to staff members and managing them. They are the highest-ranking editor and are responsible for the direction, accuracy, and decisions behind podcast content."
This exact role may have different requirements.