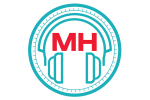 Development Producer
A full time position at Message Heard , London, UK
Salary range: £38,000 to £48,000 (yearly rate) - subject to experience
Message Heard is looking for an experienced Development Producer to join our team. Come work with us!
ABOUT MESSAGE HEARD Message Heard is an award-winning full-service podcast company. We develop, produce and grow our own successful podcasts, and work with our clients to help them do the same.
We make podcasts for the likes of Spotify, Audible and The Audio Content Fund, and produce the independent podcasts Conflicted, Finding Natasha, Untold Killing, Twenty Twenty: A Pop Culture Podcast + many more.
ROLE DESCRIPTION We're looking for an experienced Development Producer to join our growing and dedicated team. You should be a shameless podcast junkie who is passionate about originating ideas and developing them into a product ready for pitching and crucially, from the commissioners' point of view, for buying!
You will: organise and participate in brainstorms; be tireless in the pursuit of new, original ideas; write and design standout treatments and presentations; always be on the lookout for new talent and experts across a broad spectrum of podcasting genres; take ownership of an active, healthy and ever growing set of ideas across all of our commissions and editorial slate.
A love and talent for writing treatments and decks is a priority. Please be ready to supply some writing examples upon request. An ability to self-cut audio reels and sizzles is an advantage. Please highlight these skills when applying.
KEY RESPONSIBILITIES
Developing, shaping and delivering our pitch treatments
A constant source of innovative and high quality ideas
Liaising with commissioners and commissioning platforms
Keeping up to date with the latest podcasting trends
Liaising with our agents Curtis Brown around talent, concepts and joint opportunities
Leading on developing internal pitches with a view to our own editorial slate
Talent scouting - liaising with external agencies in identifying and securing top end talent for both our own editorial and commissioned shows
BASIC QUALIFICATIONS
Minimum 4 years experience working in professional idea development (Podcasting/TV/Film)
Ability to identify and secure access to stories and contributors
Excellent communication and written skills
A skilled multi-tasker who can work to deadlines
Demonstrable passion for podcasts, with wide ranging listening habits and a keen understanding of what makes a great show
Creative thinker and key problem solver
PREFERRED QUALIFICATIONS
Proficient use of Adobe Audition
Well-rounded professional production experience (i.e. ability to mix and edit)
To apply
Please submit your CV to contact@messageheard.com with the name of the role you are applying for in the subject line
Please mention podjobs.net in your application.