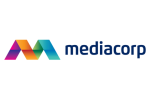 Creative Producer (Podcast)
A full time position at MediaCorp, Singapore
Posted: Oct 6, 2020
Description
The Podcast Producer will conceptualise and produce high-quality original podcast content for Mediacorp in line with the overall podcast strategy. The role will also manage & execute audio creative project deliverables, working in tandem with both internal & external stakeholders. He/ she shall be responsible for the end-to-end production (conceptualization, scripting, directing, producing and packaging) of podcast.
Responsibilities
Creative Production - The ideation and structuring of great podcasts (deciding on format and narratives of podcasts); outline, plan, supervise recording, and if required, edit straightforward "talk" podcasts.
Stakeholder management – coordination of and communicating with partners like scriptwriters, voice talent, hosts and external guests
Project Management - Managing a continually growing and evolving catalogue of podcasts with stakeholders
Audio Production – Understand the recording, editing and mixing podcasts process to extract the best audio effects for the podcast. Keep abreast of latest software, broadcast/digital trends in the spirit of continuous improvements of creative deliverables.
Data Monitoring – analyse podcast data to find ways to improve the content
Requirements
Diploma/Degree in Communications and New Media or similar
Minimum 2+ years professional audio production experience in audio production tools like Pro Tools, Ableton Live, Logic Pro X, Adobe Audition or similar DAWs
Ability to script and edit character-driven narrative, with an inclination to push boundaries and innovate
A proven ability in directing voice talents.
A keen interest in podcast content with a passion to creating excellent, entertaining content
Knowledge in audio technical matters - including production studio workflows and basic troubleshooting.
Proficient in recording, editing and mixing audio using Adobe Audition or Avid Pro Tools DAW software and audio plugins.
Please mention podjobs.net in your application.