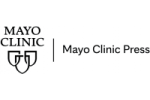 Podcast Co-Host
A project or contract Co-Host position
Fully remote: working with a USA-based team at Mayo Clinic Press.

Mayo Clinic Press seeks a podcast host for a new weekly general health podcast. The host will engage in conversations with healthcare professionals, patients and related subject matter experts about popular medical questions, the healthcare industry, and medical innovation. We are looking for somebody who is able to break down complex, scientific topics into digestible, consumer-friendly, empathetic discussions, and bring out the best in our guests. The host will work with potential co-hosts and production team on scripts and questions for weekly 30-to-45 minute episodes. Host should be prepared to spend up to 5 hours per week on preparation, recording, and communication.
What You'll Do: Guide in-depth, general listener conversations with 1-3 medical guests per episode Work collaboratively with Mayo Clinic Press podcast team Prepare and record 1 episode per week, for up to 40 weeks annually Participate in advertiser recordings on a recurring basis Collaborate with Mayo Clinic Press podcast team to grow listener audience
Required: Experience in podcasting, ideally interview-based and conversation-style Knowledge of or experience in healthcare, medicine, or adjacent field Ability to work collaboratively with multiple stakeholders
About Us: Mayo Clinic Press is a full-service, world-class publisher featuring authors and experts from around the world weighing in on a broad scope of health subjects including thought leadership, mental health, history, biography, the frontiers of medicine and more. Mayo Clinic Press provides reliable health information designed to empower individuals to take an active role in their health and wellbeing, including printed books and articles, subscriptions, ebooks, audio books, podcasts, videos and other digital content for adults, kids and young adults.
To apply
Please send resume and sample reel to mcppodcasts@mayo.edu.
Please mention podjobs.net in your application.
More details
What does a Co-Host role normally entail?

The Podcast Taxonomy definition for a role like this in Cast says: "The Co-Host performs many of the same duties as the host, while taking a secondary presence on the podcast."
This exact role may have different requirements.