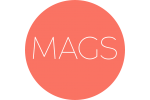 Production Assistant
A full time position at Mags Creative, London United Kingdom, UK
Salary range: £21,000 to £23,000 (yearly rate) - subject to experience
Mags Creative are looking for a Podcast Production Assistant to join the Mags Creative team.
The individual will report to our Head of Audio, as well as working closely with our Producers.
This is a great opportunity to join an exciting, creative team, and help support the ever-growing and evolving production arm of Mags Creative on our portfolio of popular shows.
The successful candidate will have the opportunity to make a real difference in a rapidly growing and innovative company.
You will have an interest in the production process of podcasts and will need to be highly organised, with superb attention to detail to support the team across various tasks.
The role
Job title: Assistant Producer
Location: London / Hybrid working
Contract type: Full time
Salary: £21,000 - £23,000
Why this role is important to Mags Creative
This individual will support the team in day to day production tasks that are necessary for the creation of the range of shows that we produce as well as having the opportunity to attend recording sessions.
About you
You have a strong interest in podcasts and learning about the production process
You have strong organisational skills with the ability to prioritise tasks effectively
You demonstrate initiative and the ability to work independently and within a team
You're positive and have a can-do attitude
You enjoy working in fast-paced environments and handle pressure well
You're comfortable working with and contacting new people
Skills
You're thorough and detail-oriented. You'll need to be able to spot mistakes and correct them, conduct clear and conclusive background research on upcoming guests and remember the little operational details for busy projects
You're comfortable with writing and words - whether that's production notes, briefing documents, transcriptions, episode descriptions and more
You're a strong team player, who is eager to learn and grasp new information quickly
You're a creative thinker, who loves to solve problems as well as bring new ideas to the table
You're able to take direction and produce results independently
You have great verbal communication skills, and are comfortable communicating with various stakeholders
You're reliable, and punctual
You'll be comfortable using programmes such as Word, Excel & Google Slides Previous experience of working with audio is beneficial but not essential
Package
30 days annual holiday (excluding bank holidays)
£500 annual personal development allowance
Regular lunch and learns with external speakers and workshops
Access to flexible coworking spaces across London
The hiring process
Before we get into the details of your professional experience by looking at your CV, we have a few questions that we'd like you to answer.
These are asked of all applicants and will allow us to screen everyone fairly and help us to reduce the potential for unconscious bias.
We appreciate that it can be frustrating to spend additional time on an application, but this process helps us to hire as fairly as possible. You won't be sending an email into the abyss, we commit to getting back to everyone who applies.
About Mags Creative
Mags Creative produces podcasts, reaching millions of listeners monthly. We make shows such as Deliciously Ella, Castaway with Laura Whitmore and Who Cares Wins with Lily Cole. We work with top-tier brands such as Google and Facebook to create meaningful branded podcasts that truly connect people.
Our Ethos
We believe fiercely in the power of meaningful audio to bring people together and make connections. So we make podcasts that do just that. And we don't want to stop there. We also believe in building things - companies, podcasts, humans - steadily and sustainably. We're in this for the long haul. We hope to make the world a better place, and we work to do this in many other ways outside of making meaningful audio.
Our Team
We start with our home team, creating a safe, supportive and happy working environment for our team and everyone that we interact with. We have also made some public commitments, in line with industry experts and advocates, towards causes that we have always felt passionately about. We are signatories to the Sanctus Mental Health Pledge. This is a commitment taken by employers towards treating mental health in the same way as physical health within the workplace. We are signatories to the Equality in Audio Pact. This is a 5 point commitment taken by employers working towards diversity of voices in the audio industry.
Location
We are currently all working remotely. We intend to adopt a hybrid approach to office-home work once the current restrictions lift, taking office space in London. We work UK office hours and you'd need to be able to reach London as and when required, but most likely 1-2 days/week in the future.
Please mention podjobs.net in your application.