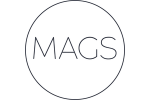 Head of Production
A full time position at Mags Creative, UK
Salary: £55,000 (yearly rate)
We are hiring for a key role in the leadership team at the award winning podcast production and promotion agency Mags Creative.
We recently won Best Network at the British Podcast Awards 2022, as well as multiple awards at the ARIAs in May 2022 producing podcasts for the likes of Spotify, Amazon, Meta, Google, Puffin to name a few
The Head of Production will be responsible for all of the exciting productions in our rapidly growing company - from branded, commissions to Original shows.
We need someone who is:
Highly organised and process driven. Capable of bringing clarity to complicated projects and maintaining oversight across many different moving parts.
A people person with previous managerial experience who can support producers, assistants, researchers and others to deliver their best work and progress in their careers.
An excellent communicator who can manage external client relationships with ease.
A passion for audio and a deep understanding for how production processes work.
About the role
We're looking for a Head of Production to lead our talented and creative team of producers - implementing and maintaining the highest of production standards, being responsible for the professional development of an ambitious team and ensuring client relationships (whether brand, commissioning platform, or sponsor) are managed with the greatest of care.
We're fast-moving, dynamic and ambitious. When we're working, we're 'on' and we achieve a lot, often with relatively little. We work with some of the biggest brands in the world and we hold ourselves to high standards.
Having said all of that, we're also kind and human. We work in a business powered by humans and we can't control everything. We do our best to bridge this gap with empathy.
To take us to the next level, you'll help us to optimise our existing way of working as well as implementing effective and clear processes for continued development. You'll maintain excellent relationships with our clients. Your leadership will help to foster a culture of growth and support amongst our nine-strong production team.
You will report directly to the founders of Mags Creative.
About you
You have extensive experience leading the production department of a podcast, film or TV company
You have worked with large clients and can demonstrate building excellent, long-term relationships with them
You have implemented slick production schedules and processes that save time and bring clarity to chaos
You ensure that these slick production processes are followed to the letter - you don't mind being bad cop sometimes
You are as comfortable 'doing' as you are 'overseeing' and 'thinking'
You have a can-do, entrepreneurial spirit
You have experience leading a team with kindness and empathy
You are able to look at both the micro and macro of productions - assessing the bigger picture whilst also understanding the importance of day to day decisions
What you need to know
£55,000 annual salary

30 days annual holiday (excluding bank holidays)

£500 annual personal development allowance

Regular lunch and learns with external speakers and workshops

Quarterly team socials

Access to flexible coworking spaces across London

EMI employee share option scheme for full-time permanent employees

Timing: We would like someone to start asap, but we are willing to wait for the right candidate.

Location: We are a hybrid-working company. We currently come together 2 days/week in an office in London. We do not discourage applicants from outside of London but travel to/from/around London regularly should be expected.
Typical day
8.45am - You log on to scan over Slack and emails. A guest has canceled a recording today and a producer on the team is dealing with the fallout from this and the knock-on impact this will have on the release schedule. You work together to communicate this to relevant people and you offer alternative guests that we may be able to approach instead.

9.00am - You get your head straight into the production workflow. You've set this up collaboratively with founder Faith for clear oversight across all projects. A launch date has recently been pushed back which will mean a busier period for a producer with more projects overlapping in a few months. You make a note in your diary to assess the workload situation in a few weeks.

10.30am - It's time for your weekly 1:1 with another producer in your team. You talk through the two shows that they are running at the moment and sanity check some next steps.

11.30am - A quick check in with founder Hannah and our commercial lead on new projects that are in the pipeline and due to be signed off. You discuss resourcing and project allocation, as well as your involvement with the client in getting the project set-up efficiently. We'll need to bring in subject matter expertise and you put forward some contacts who might work for the project.

12.00pm - Time for lunch! You're working from home today so sit outside from some sunshine and a brain break.

1pm - Catch up on emails and approvals. You approve an email from a producer to a client that needs to be carefully worded and clearly communicated. You also review a briefing document created by a new production assistant. You read through and make clear comments and feedback.

2.30pm - You attend a client kickoff meeting for a new season. The client has already produced 2 seasons with us and we're in the planning stage for a third season. Our Head of Marketing presents some innovative promotional ideas. The client has ambitious launch timeline plans and this will impact production schedules. You go away and update the workflow document - it's tight but doable! You update all stakeholders.

3.30pm - You listen to an edit one of the producers has flagged has sensitive content in and has asked for a sanity check on the way it is handled.

5pm - You catch up with founder Faith on the content strategy for some new shows in development. There are some production considerations on each of them and you tweak the strategy document together.
How to apply
Before we get into the details of your professional experience by looking at your CV, we have a few questions that we'd like you to answer.
These are asked of all applicants and will allow us to screen everyone fairly and help us to reduce the potential for unconscious bias.
We appreciate that it can be frustrating to spend additional time on an application, but this process helps us to hire as fairly as possible. You won't be sending an email into the abyss, we commit to getting back to everyone who applies.
Link to apply is here.
Timelines
We will keep applications open until Sunday 4th September, but we will be reviewing applications on a rolling basis so please be aware that the sooner you apply, the sooner someone will read this.
Please mention podjobs.net in your application.