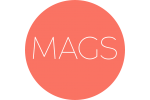 Children's Producer
A project or contract position at Mags Creative, London United Kingdom, UK
Salary range: £35,000 to £40,000 (yearly rate) - subject to experience
Mags Creative is looking for an exceptional producer to join the Mags Creative team to lead on an exciting children's podcast with a large commissioning platform.
The ideal candidate will have experience producing children's podcasts, working with commissioning platforms, managing client expectations and leading a team to hit weekly deadlines and deliverables.
The role
Job title: Children's Producer
Location: London / Hybrid working
Contract type: Full time - 6 month contract
Salary: £35,000 - £40,000 pro rata
Why this role is important to Mags Creative
This producer will work on a new show with a major international podcast platform. You will be the cornerstone of this project.
About you
You have worked on ambitious audio projects for 3+ years
You have produced children's podcasts *You have produced a podcast commissioned by a major platform
You enjoy working as a part of a team, and you have experience leading projects and managing voice over talent, composers, editors
You have been in charge of managing and assigning production budgets
Skills
You can implement and manage a tight production schedule, juggling moving parts and pulling everything together You're able to keep the client updated with each stage of the process and meet strict deadlines for deliverables You will be really good at keeping on top of a budget You have strong organisational skills with the ability to prioritise tasks effectively You demonstrate initiative and the ability to work independently and within a team You're positive and have a can-do attitude You enjoy working in fast-paced environment and handle pressure well You are able to edit audio in Descript and Logic Pro *You are comfortable working across G-Suite and Slack
Package
£35,000 - £40,000 pro rata dependent on experience 30 days annual holiday (excluding bank holidays) £500 annual personal development allowance Regular lunch and learns with external speakers and workshops *Access to flexible coworking spaces across London
The hiring process
Before we get into the details of your professional experience by looking at your CV, we have a few questions that we'd like you to answer.
These are asked of all applicants and will allow us to screen everyone fairly and help us to reduce the potential for unconscious bias.
We appreciate that it can be frustrating to spend additional time on an application, but this process helps us to hire as fairly as possible. You won't be sending an email into the abyss, we commit to getting back to everyone who applies.
About Mags Creative
Mags Creative produces podcasts, reaching millions of listeners monthly. We make shows such as Deliciously Ella, Castaway with Laura Whitmore and Who Cares Wins with Lily Cole. We work with top-tier brands such as Google and Facebook to create meaningful branded podcasts that truly connect people.
Our Ethos
We believe fiercely in the power of meaningful audio to bring people together and make connections. So we make podcasts that do just that. And we don't want to stop there. We also believe in building things - companies, podcasts, humans - steadily and sustainably. We're in this for the long haul. We hope to make the world a better place, and we work to do this in many other ways outside of making meaningful audio.
Our Team
We start with our home team, creating a safe, supportive and happy working environment for our team and everyone that we interact with. We have also made some public commitments, in line with industry experts and advocates, towards causes that we have always felt passionately about. We are signatories to the Sanctus Mental Health Pledge. This is a commitment taken by employers towards treating mental health in the same way as physical health within the workplace. We are signatories to the Equality in Audio Pact. This is a 5 point commitment taken by employers working towards diversity of voices in the audio industry.
Please mention podjobs.net in your application.