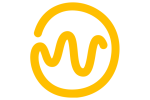 Head of Audience Development
A full time position
Fully remote: working with a UK-based team at Lower Street.

*Lower Street is looking for someone at the intersection of marketing and data analytics to lead our Audience Development and Promotions Department.
If that sounds like it might be you, read on!*
Who are we?
Lower Street is a podcasting company that works with agencies, consultants, and enterprise companies to make amazing shows. Shows that matter, that make an impact.
We're focused on 2 things:
Making the best podcasts we possibly can, and
Continually learning and improving on what we do - both individually and as a team.
From concept to distribution, we help clients to develop their ideas into fully fledged podcasts. And it's really fun.
What's the gig?
We're looking for our first Head of Audience Development to lead our expanding Promotions Department. You will work closely with people like Harry (CEO), Claire (Growth and Content Marketer), and lots of the other folks on this page.
In this role, you'll completely own the promotions function of the business. Helping our clients to be even more successful with their shows, and getting deep into the podcast growth space to uncover new ways to help podcasters succeed.
While Promotions and Audience Development is something we've been with great success for a long while, we're now ready to take it to another level, with a centralized department and a leader at the wheel.
This is very much a case of mutual growth: as the department continues to expand, so will your remit, responsibilities, and team.
But don't worry, you're not alone. We foster a collaborative culture and work together to make sure everything we produce is the absolute best it can be.
Things you'll do:
Help clients to plan and coordinate custom and targeted audience development campaigns.
Own the performance of the Audience Development department, including those inside of it.
Work directly with clients and production team to develop, execute, and report on podcast growth campaigns.
Contribute to new shows right from the earliest stage to bake audience development into the content strategy.
Build upon and develop our promotions offerings and processes.
Get deep into the tech and keep us and our clients at the cutting edge of promotions, measurement, and analytics.
Join sales on key client pitches.
Stay in tune with the latest industry trends.
Who exactly are we looking for?
In short, does this sound like you?
Someone that is:
Creative. You think outside the box and encourage clients and colleagues to do the same.
Experimental. You love testing new ideas and new technologies to uncover fresh ways to reach and engage audiences.
Analytical. You go deep on data, love spotting and interpreting trends and are great at communicating this to others (in a way they can understand!).
Adaptable. You thrive when you need to find solutions, make adjustments, and receive feedback. You work efficiently to get the job done by deadlines.
Passionate. You love storytelling and connecting business communities through content marketing.
Why you?
For this role, you ideally have:
A passion for podcasts and storytelling.
Extensive experience successfully growing podcasts.
Excellent analytical skills – especially great if you have experience inside of marketing data.
Familiarity with outsourced growth agencies is a plus.
The ability to work to deadlines so that shows never miss schedule.
The ability and desire to work autonomously and with complete ownership.
Why Us?
Work from anywhere.

Your house in the country, a coffee shop in the city, a yurt in the forest -- we don't mind. As long as you have strong enough wifi.

Truly great work culture.

We're a young and small, but established company -- you can make a real impact, but we're not in the business of micromanagement.

Flexible Hours.

Outside of ideally having some working overlap with UK working hours, we have a globally distributed, asynchronous team.

Generous PTO, sick leave, and public holiday policy.

Just throw us some notice and share where you go on holiday!

Equipment Budget.

Headphones, software, staplers, fax machine (probably not that last one) -- whatever you need to be set up for success.

Professional Development Allowance.

Courses, conference tickets, books -- we're invested in you.

Planned team retreats in really fun spots.

Once a year, we get together in person to collaborate and celebrate. This year, we're off to Prague!
Like what you see?
If you're thinking: "This is totally me!" then be sure to apply. Even if you're thinking: "This definitely could be me!" apply anyways — we love diverse and non-traditional backgrounds.
Please, sneak the word 'Shallot' somewhere into your application to show us you read the whole job description.
We can't wait to meet you!
Please mention podjobs.net in your application.