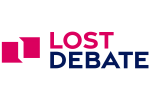 Executive Producer - Audio
A full time position at Lost Debate, New York NY, USA
Salary range: $150,000 to $0 (yearly rate) - subject to experience
We live in an age of rampant misinformation and polarization. Problems compounded by media companies largely focused on clicks and eyeballs instead of depth and nuance. Companies too often obsessed with turning a profit, defending party orthodoxy, or simply avoiding controversy.
Lost Debate is a non-profit media company founded to break from that mold. Our mission is to be ethically contrarian. To find the ideas, stories, and people that are misunderstood, overlooked, or just plain threatening to those with privilege and power. Through originally produced podcasts, documentaries, short form videos, written commentary, and investigative journalism, we will build fresh narratives — not for the sake of being different but for the sake of seeing the unseen and speaking their unspoken truths. Truths that matter to the most vulnerable members of our society.
We'll launch in the fall of 2021 with over $7 million in funding under the leadership of founder and CEO Ravi Gupta.
Responsibilities:
Manage the production of the network's audio shows, which are planned to include six weekly podcasts and one daily podcast by the end of 2022.
Hire, coach, and support our team of podcast producers, junior producers, audio engineers, and researchers.
Take promising show pitches from ideas to development.
Pitch new podcast ideas.
Design a playbook, standards, and systems to ensure that Lost Debate trains and supports a growing team of producers.
Lead the development, reporting, sound designing, engineering, script writing, and editing of interview-style and narrative-style podcast episodes.
Qualifications:
Alignment with Lost Debate's values and beliefs.
A heterodox set of views, a thick skin for robust debate and disagreement, and a burning curiosity.
A track record of excellence in audio journalism.
Experience managing production teams.
Skilled at delivering precise and actionable feedback on an ongoing basis.
The ability to spot and produce excellent script writing.
Extremely organized and self-motivated; able to demonstrate their process for moving from idea to outline to final show.
The ability to show high attention to detail and meet deadlines under tight time pressure.
5+ years of experience in audio journalism.
This position is based in New York, NY, and offers a starting salary of $150K + benefits.
To apply, send a cover letter and resume to jobs@lostdebate.com.
To apply
To apply, send a cover letter and resume to jobs@lostdebate.com.
Please mention podjobs.net in your application.