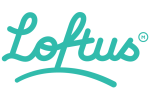 Audio Executive Producer
A full time position at Loftus Media, London, UK
Posted: April 6, 2021
We're looking for someone with experience in:
Executive production of audio projects (podcasts, radio, books, guides) including skilful handling of compliance and editorial issues
Helping to oversee an audio department
Creative leadership, nurturing teams and managing performance
Generating audio ideas/formats and developing other people's ideas into pitches
Developing new talent – both in front of and behind the mic
Championing diversity and inclusion
Writing up commissioning proposals and pitching them in person to commissioners
Winning new business
Operating within the podcast market with a proven knowledge of funding models
BBC Radio production across a range of networks and genres including long running series (either in-house or via an indie)
Creating and monitoring project budgets
Managing the workflow of multiple projects and ensuring deadlines are met
Creating multiplatform ideas to enhance audio projects
About Loftus Media: We are an award-winning content production company whose audio credentials go back to 1997 when we became one of the first independent audio producers in the UK. We produce factual and music radio as well as podcasts, audiobooks and guides. Beyond audio our specialities lie in photography, online content production and management.
Our ethos is simple: we nurture people and ideas and help organisations to excel at content.
Our clients include BBC, Audible, Barbican, Tate, The Royal Society, Overseas Development Institute, Penguin Random House, Sony Music Entertainment and British Airways.
It continues to be a very exciting and inspiring time for the company as well as for the industry in general. We are looking for an experienced Executive Producer who can help us grow further, someone who is ready for their next adventure in audio.
Loftus is an equal opportunities employer. We are signed up to the Equality in Audio Pact and have been a host company for the Multitrack fellowship since its inception.
We welcome applications from all suitably qualified people regardless of their race, sex, disability, religion/belief, sexual orientation or age.
This is a full-time role, but we are open to suggestions about flexible working.
To apply
Email us at office@loftusmedia.co.uk to request an application form which you'll need to complete and send back along with your CV by April 23 at 5pm.
Please mention podjobs.net in your application.