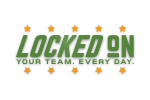 Public Relations (PR) Coordinator
A project or contract Consultant position
Fully remote: working with a USA-based team at Locked On Podcast Network.

Salary range: $20.00 to $100.00 (hourly rate) - subject to experience
FREELANCE PODCAST PUBLIC RELATIONS Locked On Podcast Network is hiring a Freelance Public Relations Coordinator for our entire network of 200+ sports daily podcasts. This role will work closely with the Director of Marketing and Content Marketing/Social Manager on Locked On Podcast Network PR initiatives.
The PR Coordinator serves as primary media spokesperson. The PR Coordinator will support the development and execution of public relations strategies including corporate initiatives, press releases, and crisis communications. Other responsibilities include management and execution of all LinkedIn daily content, material and assets.
In this role, you will report to and provide detailed plans to Director of Marketing, and work closely with the content/social media team on graphic creation. This is a contract position throughout the 2023 year with potential to extend. We're looking for someone to start ASAP.
Compensation is based on experience and skill set.
KEY JOB RESPONSIBILITIES Focus on building a PR system with strictly B2B strategy only, with the exception of B2C PR with OTT app launch in the spring/summer. Work closely with the full-time Marketing team on strategy, pitching, and outreach. Attract and create targeted media lists and local/market outreach. Secure press opportunities. Produce and execute national and local press releases (at least 5) - optimize for SEO efficiency. Draft press materials as needed. Coordinate media interviews as needed. Track press and social coverage. Serve as main PR contact. Execute a B2B strategy on LinkedIn. Increase awareness with brand safe, controlled narrative of new podcasts and big company wins. Build partner relations with trade marketing/industry trades.
LinkedIn will include: Posting a handful times a week, sometimes daily (when multiple focuses) on the LOPN LinkedIn account.
REQUIREMENTS A minimum of three (3) to five (5) years of entertainment or sports PR experience. Must have strong media and industry contacts, the capacity to work on multiple projects at once.
PREFERRED QUALIFICATIONS Knowledge and passion for sports media and podcasts. Bachelor's Degree in Public Relations, or similar, is preferred but not required.
To apply
To apply, please fill out this form - https://forms.gle/z7WVqbgnEUULSa2N9
Please mention podjobs.net in your application.
More details
What does a Consultant role normally entail?

The Podcast Taxonomy definition for a role like this in Misc. says: "A Consultant is a third-party position where someone from outside the organization works on a project, often offering a specific expertise. This is a modifier role and can be applied to any work area."
This exact role may have different requirements.