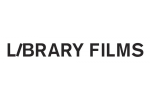 SENIOR PODCAST PRODUCER
A full time position at Library Films, New York NY, USA
Posted: January 12, 2021
We are seeking a Senior podcast producer who will act as a creative leader on a growing podcast team. The role requires strong attention to detail, a self-starting attitude, and a firm understanding of the podcast landscape. The Senior Podcast Producer will act as a key voice in developing the strategic vision for a few projects at Library Films, working with supporting producers to develop and produce broadcast quality shows. We are looking for a seasoned audio producer who has a passion for story and character-driven projects, as well as a love for mentoring storytellers and motivating a team.
Our Ideal candidate has:
A minimum of five years of experience producing audio for radio or podcast Project management skills
A wide range of experience in audio producing, including story development, field producing, writing and editing
Strong leadership and communication skills
An ability to prioritize and delegate effectively across multiple shows
Attention to detail and a knack for storytelling
What you'll do:
Oversee multiple podcasts in production, managing a team to produce high quality, entertaining, educational, and unique content
Work with hosts and supporting producers to identify sources, subjects, and interviews to shape and complete their stories
Find, pre-interview, and book talent
Plan field producing and reporting trips in collaboration with supervising producers
Arrange for studio recordings and tape syncs
Outline episodes and write scripts
Develop editorial calendars for the podcasts
Explore and develop an existing list of ideas that have yet to begin production
Brainstorm, develop and shape ideas for new shows
Location New York, NY (begins remote)
Position Type Full-Time
To apply
To apply, please send your resume and cover letter to ben@libraryfilms.com.
Please mention podjobs.net in your application.