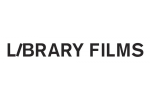 PODCAST PRODUCER
A project or contract position
Fully remote: working with a USA-based team at Library Films.
Posted: January 12, 2021
We are seeking an experienced Podcast Producer to join our growing podcast team. This will be a wide-ranging role, and candidates should have experience in story development, field producing, writing, and editing. We are looking for a self-driven, organized, creative producer who has a passion for hands-on collaborative work.
Our mission is to entertain, educate, and impact. Producers will be joining a team dedicated to using the audio medium to create provocative content and showcase unique stories. Candidates should thrive under deadlines and be able to accept and provide constructive feedback to team members.
Our ideal candidate has:
A minimum of two years of experience producing audio for radio or podcast
A journalism background
An ability to listen to raw tape, and identify the perfect details, the need-to-know plot points, and the need-to-hear moments that make a story
Empathy and strong interviewing skills
An ability to script and edit character-driven narratives
An ability to use audio recording and editing equipment
Good troubleshooting skills in the studio and in the field
Creative problem-solving skills
An eye for detail and self-direction
Proficiency in creating assemblies in ProTools
What You'll do:
Conduct research, prepare prep packs, craft scripts, and organize raw materials
Travel (when safe) and field produce interviews with people you've been reading about and researching for months
Archival research
Organize audio assets; selecting strongest tape with other team members
Cut tape, assemble mixes, and select scores for episodes
Collaborate with talent, hosts, and engineers to create polished, entertaining, and high-quality content
Location New York, NY (begins remote)
Position Type Full-Time
To apply
To apply, please send your resume and cover letter to ben@libraryfilms.com.
Please mention podjobs.net in your application.