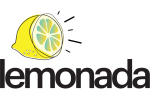 Vice President - Sales and Partnerships
A full time position
Fully remote: working with a USA-based team at Lemonada Media.

Salary range: $150,000 to $185,000 (yearly rate) - subject to experience plus Flex PTO, health, dental, vision, life, 401k, coworking benefit
Lemonada Media is seeking a full-time Vice President, Sales & Partnerships role to lead overall sales strategy and execution to meet ambitious annual revenue goals. The VP, Sales & Partnerships reports directly to the Chief Executive Officer; is a member of the Executive Leadership Team; and, directly manages and leads the members of the broader sales, business development and partnerships team.
We are seeking a results-focused business development leader who is deeply inspired by our mission to "make life suck less" and the ability of audio to reach millions and change the world.
Roles and Responsibilities
Organize and lead work across departments to support strategic execution of org-wide revenue goals.
Create an annual strategic plan, key account plans, and set quarterly and monthly benchmarks.
Serve as a member of the Executive Leadership Team as the voice of the revenue arm, leading cross-team collaboration.
Manage team execution to meet or exceed quarterly benchmarks and achieve annual revenue goals through weekly team meetings and quarterly step-backs.
Balance time spent on securing revenue (as well renewals) from corporate sponsorships, foundation sponsorships, and partnerships with foundations and nonprofits.
Develop a strategic approach for how the team will handle accounts by verticals, as well as across key regions.
Advise on sales/marketing collateral and go-to-market narrative.
Prepare revenue-focused materials for quarterly Board of Directors meetings.
Manage team execution and manage team members to results.
Coach and develop team members to contribute to a collective annual revenue goal and to meet individual monthly and quarterly revenue benchmarks.
Create a sales and partnerships team culture that is positive, collaborative, innovative, and focused on results.
Differentiate coaching and development to ensure that each member of the team is learning, continuously improving, and contributing to the overall success of the team.
Maintain or strengthen team structures and systems that allow the team to communicate, collaborate, and track progress effectively.
Work with the operations and finance team to ensure seamless handoff for post-sales execution (integration of ad copy, invoicing, data tracking, and reporting). Lead strategy and execution to maintain and expand business partnerships.
Ensure a consistent and robust sales pipeline and a high level of sponsor and partner satisfaction and renewal.
Significantly expand direct brand partnerships with new corporate clients.
Establish relationships with new media agencies and maintain strong relationships with existing agency partners.
Steward new and renewal foundation and nonprofit partnerships from prospect building through to establishing new partnerships.
Build strong and collaborative relationships with Lemonada show hosts.
Collaborate closely with production team leads.
Continually strengthen marketing, outreach, and proposal materials.
Collaborate closely with Chief Operating Officer; maintain revenue and sales tracking systems and keep executive team informed of pipelines and progress.
Required Experience and Competencies
7-10 years of experience in media sales, podcast sales, and business development with a proven track record of results
3-5 years leading a successful sales team (experience leading a podcast sales team preferred)
Deep understanding of podcast/audio advertising, the media industry, and related sales processes
Energized by meeting sales goals and forging lasting partnerships with shared results
Proven ability to build long-term client and agency partnerships
Strong network of client relationships
Highly organized and ability to prioritize with an exceptional ability to manage multiple work streams in a fast-paced, entrepreneurial environment
Excellent communication, interpersonal, and collaboration skills with an ability to influence others to achieve outcomes
Data-driven decision-making with proficiency in Microsoft Office and Google Workspace Applications
A commitment to excellence and a deep belief in diversity, equity, and inclusion
Lemonada is committed to providing equal opportunities. We serve a diverse audience, and are committed to non-discrimination. It is our policy to ensure that all individuals with whom we are in contact are treated equally without regard to age, color, disability, gender, marital status, national origin, religion, sexual orientation, expression, gender identity or veteran's status. Diverse candidates are encouraged to apply.
Employment Logistics This position is full-time. We offer a competitive salary commensurate with experience. We also offer Medical, Dental, Vision benefits, Life and ST Disability, Medical and Dependent Care FSA, Commuter Benefits, 401K, and Flexible PTO to all full-time regular employees plus a generous holiday schedule that includes 2 weeks full-team time off and 2 additional weeks of paid holidays.
Desired Start Date: Spring 2022
Salary Range: $150,000 – $185,000 Exact compensation may vary based on skills, experience, and location.
Location: Remote but must be based in NYC or LA Metro areas. Some travel required.
Please mention podjobs.net in your application.