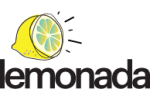 Vice President, Growth & Marketing
A full time position
Fully remote: working with a USA-based team at Lemonada Media.

Lemonada Media is seeking a full-time Vice President, Growth & Marketing (the VP) to lead our growth strategy, brand, design, and social media nationally and internationally. The VP will report directly to the Chief Executive Officer and will work closely with the Chief Creative Officer, VP Ops & Finance and everyone at Lemonada, including hosts and talent. In this role you'll manage a small team and growing budget, as well as the growth and marketing of a slate of 20+ distinct and diverse podcast series by the end of 2021, which will continue to grow in 2022.
This is a key executive-level position (with stock options) that will lead our audience growth KPI, including annual and show-based strategic planning, a related budget, and a three-person full-time team plus contracted staff and consultants. The VP will lead systems for internal coordination with our production team to help design and market our shows effectively for the greatest impact.
Prior experience in audience growth and development, preferably in the audio space, is required. We are looking for an out-of-the-box growth and marketing expert who is deeply inspired by our mission and the ability of audio to reach millions and change the world. We're a young company; if you like more established companies, this role isn't for you. You'll help create Lemonada's culture.
Roles and Responsibilities
Key member of Lemonada's Executive Leadership Team. Together, we'll set strategy on an annual basis.
Set strategy and plan for the growth and marketing team to and achieve ambitious audience growth goals based on best practices as well as innovative, new ideas.
Lead Lemonada new show launch strategy and plans and grow existing shows in terms of audience numbers and engagement, including through traditional growth activities in-house and out-of-house, as well as building the brand of individual shows/hosts.
Lead and co-lead key work streams alongside other functional teams to smooth out operations and processes.
Build and shape Lemonada's brand alongside our art director, director of social media and freelance illustrators, videographers, writers, etc., including leading our online presence (social, website, and beyond).
Serve as a brand ambassador in the audio / media space for Lemonada by developing a network and presence and staying abreast of best practices in the industry to fuel Lemonada's growth and brand
Required competencies
Collaborative and kind
Experience managing joyful teams successfully, including complex project management
Ability and desire to track and use data to shift strategy over time across multiple workstreams
Experience leveraging social and digital media for good, as well as running SEO, PPC, and social media advertising campaigns
Exceptional writing abilities
Desire and ability to work in a fast-paced, entrepreneurial (but also joyful, kind and collaborative) environment
A commitment to excellence and a deep belief in diversity and inclusion
Prior work with designers a plus
Lemonada is committed to providing equal opportunities. We serve a diverse audience and are committed to non-discrimination. It is our policy to ensure that all individuals with whom we are in contact are treated equally without regard to age, color, disability, gender, marital status, national origin, religion, sexual orientation, expression, gender identity or veteran's status. Diverse candidates are encouraged to apply.
Employment Logistics
This is an executive-level, full-time position. We offer competitive salaries that are commensurate with experience. We also offer stock options that vest over time as part of a total compensation package associated with this role. Lemonada offers health benefits and generous PTO to all full-time employees.
Desired Start Date – Summer 2021, somewhat flexible
Please mention podjobs.net in your application.