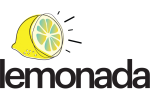 Social Media Associate
A full time position
Fully remote: working with a USA-based team at Lemonada Media.

As Lemonada Media's Social Media Associate you are responsible for helping drive audience growth for Lemonada's podcasts, specifically focusing on expanding social media engagement and reach while also helping ensure the operational excellence for all digital properties in our portfolio. As an expert user of social media and a fantastic digital writer, your role will support the execution of the content strategy across social media.
You will regularly collaborate with others throughout the company. You will work with colleagues across Lemonada's marketing, sales, production and business development teams to execute digital content campaigns across social media that reach the most people possible.
Your role functions as an integral part in a collaborative team structure, working with multiple leaders and coordinating efforts to ensure all work aligns with our social media goals.
The goals of the Social Media Associate are established working with the Managing Director of Digital and Social Strategy at Lemonada.
Roles and Responsibilities
Execute day-to-day publishing activities across all social media channels.
Assist in the creation and execution of thoughtful social media plans for launches and Lemonada's ongoing weekly series.
Assist the Managing Director of Social Media and the Art Director in creating engaging social media content including (but not limited to): pulling clips, captioning videos, creating assets, and writing engaging copy that brings our shows to life on social.
Execute and help inform plans for content to meet audience growth goals.
Assist in writing highly shareable content for social media.
Be watchful and report on trends in digital activity and tailor plans to a changing landscape.
Required Education and Experience
1-2 years of experience with at least six months in a marketing role. Experience should include social media.
Experience in audio industry and/or familiarity with podcast data attribution systems a plus, but not required
Required Skills and Knowledge
Experience with online social media management
Strong writing and communication skills
A writer with style who knows grammar rules—and when to break them
A self-starter with exceptional attention to detail and ability to prioritize in real time
A belief in the power of the web, social media and mobile technologies to engage podcast audiences
Strong team player who is an excellent communicator that is capable of articulating goals and tactics for making our social media channels successful
Understanding of and passion for the social media universe including Facebook, Twitter, YouTube, Instagram, TikTok etc.
Ability and desire to work in a fast-paced environment
Lemonada is committed to providing equal opportunities. We serve a diverse audience, and are committed to non-discrimination. It is our policy to ensure that all individuals with whom we are in contact are treated equally without regard to age, color, disability, gender, marital status, national origin, religion, sexual orientation, expression, gender identity or veteran's status. Diverse candidates are encouraged to apply.
Employment Logistics This position is full-time. We offer a competitive salary commensurate with experience. We also offer Medical, Dental, Vision benefits, Life and ST Disability, Medical and Dependent Care FSA, 401K, and 3 weeks of flexible PTO to all full-time regular employees plus a generous holiday schedule includes 2 weeks full-team time off in December and 2 additional weeks of paid holidays.
Desired Start Date: ASAP (flexible)
Location: Flexible (US-based)
Please mention podjobs.net in your application.