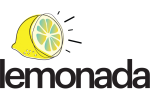 Producer - Weekly Content
A full time Producer position
Fully remote: working with a USA-based team at Lemonada Media.

Lemonada Media is hiring a full-time Producer to join the weekly team behind hit talk shows like In The Bubble, Add To Cart, I'm Sorry, New Day and more. This role will work closely with a Supervising Producer, Associate Producer, and Engineer to produce a slate of weekly podcasts. The Producer will help shape the direction of the shows, produce audio from recording to publication, work closely with hosts, generate ideas, and more. We are seeking someone who has a great ear and loves the challenge of producing weekly talk shows. The role will report directly to a Supervising Producer.
Roles and Responsibilities
Collaborate with team on booking, prep, pre-production, production, and post-production
Take a leading role in outlining the weekly show direction, finding guests, generating ideas and writing/editing scripts
Lead high-end production, even in remote contexts, to ensure top-notch audio and a professional and quality experience for hosts and guests
Assemble episodes using ProTools and Descript
Work closely with hosts from prep to coaching
Direct host voiceover sessions and weekly ad recordings
Provide and accept meaningful feedback throughout the production process
Collaborate with hosts, other producers, and marketing team on compelling show titles and descriptions
Ensure each episode is produced on time, quality-controlled, and distributed effectively with appropriate ads in place
Manage show budget and fast-paced workflow
Required Competencies
Minimum of 5-7 years professional experience in radio or podcast production, producing and editing audio
A desire to make the world better through audio and a commitment to diversity and representing diverse voices in program content
Creative and tactical knowledge of audio production along with good judgment, strong writing skills, proficiency in audio recording and editing
Ability to stick to a tight production schedule and multitask
Experience shaping and launching new shows that are commercially viable
Excellent people skills, kindness, and the ability to bring out the best in others
Desire and ability to work in fast-paced, rapidly-growing environment
Background in producing talk shows
Lemonada is committed to providing equal opportunities. We serve a diverse audience, and are committed to non-discrimination. It is our policy to ensure that all individuals with whom we are in contact are treated equally without regard to age, color, disability, gender, marital status, national origin, religion, sexual orientation, expression, gender identity or veteran's status. Diverse candidates are encouraged to apply.
Employment Logistics This position is full-time. We offer a competitive salary commensurate with experience. We also offer Medical, Dental, Vision benefits, Life and ST Disability, Medical and Dependent Care FSA, 401K, and 3 weeks of flexible PTO to all full-time regular employees plus a generous holiday schedule includes 2 weeks full-team time off in December and 2 additional weeks of paid holidays.
Desired Start Date: May, 2022
Location: Flexible (US-based)
This job has expired
We're sorry, but this job post has now expired, and you cannot apply for it any longer.
Go to our front page to see current jobs.
More details
What does a Producer role normally entail?

The Podcast Taxonomy definition for a role like this in Creative Direction says: "The Producer coordinates and executes the production of the podcast. Thier duties can include helping craft the creative direction of a project, budgeting, research, scheduling, and overseeing editing and final production."
This exact role may have different requirements.