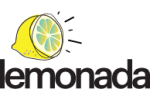 Operations Manager
A full time position
Fully remote: working with a USA-based team at Lemonada Media.

Lemonada Media is seeking a full-time manager of operations who loves to make systems work and thrives in a fast-paced growing organization. This role supports general operations across the organization and leads cyclical and ad hoc projects, including HR and finance tasks as well as ad operations, across the network. In this role, you will report directly to the VP, Operations & Finance, collaborating with the executive team, business development team, production team, marketing team, and hosts to ensure smooth revenue-driving operations across the network. You will flex creative muscles while writing bespoke ad copy for hosts, as well as developing systems for a high-performing venture-backed start-up in order to fuel the work of helping our diverse and growing audience get out of bed in the morning.
Roles and Responsibilities
Systems Development, Data Management and General Operations
Develop and improve systems across the organization to increase efficiency and ensure smooth operations across the team.
Implement new systems with clear communications and roll-out across multiple internal teams, including technology solutions.
Support finance operations including ordering, account and expense management and other projects as needed.
Update and improve data tracking systems including dashboards and growth targets for use in quantifying progress on KPIs, subgoals and other campaigns across our growing slate of shows.
Support executive team members in special projects as they arise across the year.
Ad Sales Operations
Lead weekly and ad-hoc workflow to deliver ad sales content from multiple sources to production teams for weekly, timely, high-quality recording.
Help craft strong and engaging ad copy for host-specific, effective scripts with accurate calls to action in a fast-paced and high-volume environment.
Ensure that ad flights are set up accurately to deliver on time and efficiently and ensure impressions are met in a timely manner across a growing slate of podcasts.
Partner with the marketing team to execute on partnerships with other podcast networks and to execute on internal promotions for our own shows across the network.
Coordinate with business development team each week to ensure all ad content and details are up to date and delivered on time with high quality
Work alongside producers and business development teams to continue to hone and develop best practices.
Required Competencies
At least 3-5 professional experience and relevant experience in at least one of the areas above
Deeply organized with top-notch attention to detail
Exceptional ability to navigate relationships across multiple teams and stakeholders
Ability to create data dashboards on short cycles with extreme accuracy
A passion for data-driven decision making and strategy building
Strong written communication skills; a sense of humor in writing is a nice extra!
Desire and ability to work in fast-paced, growing, entrepreneurial environment
Strong judgement and ability to manage confidential information and data
Ability to work on Pacific time zone, preferred
Lemonada is committed to providing equal opportunities. We serve a diverse audience, and are committed to non-discrimination. It is our policy to ensure that all individuals with whom we are in contact are treated equally without regard to age, color, disability, gender, marital status, national origin, religion, sexual orientation, expression, gender identity or veteran's status. Diverse candidates are encouraged to apply.
Employment Logistics This position is full-time. We offer a competitive salary commensurate with experience. We also offer Medical, Dental, Vision benefits, Life and ST Disability and three weeks of PTO to all full-time employees.
Desired Start Date Immediately Location Flexible
Please mention podjobs.net in your application.