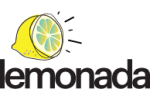 Marketing Associate
A full time position
Fully remote: working with a USA-based team at Lemonada Media.

The marketing team seeks a Marketing Associate who is passionate about the opportunities that audio storytelling presents to reach a broad and diverse audience and change the way people think about the world. We are a mission-driven organization, dedicated to making the world suck less, which is a driving factor in how our team approaches all of our shows. The team's goal is to place Lemonada's exceptional, life changing programming in the ears of a diverse audience via wide-ranging marketing efforts.
Reporting to the Director of Audience Growth, the Marketing Associate works closely with internal teams and external partners to drive audience growth for our slate of cause-audio podcasts. Our ideal candidate will anticipate next steps and be proactive in executing data-driven marketing campaigns, tracking performance, interfacing with talent, and assisting with project management.
We are seeking a strong operator comfortable working independently and with a team who is deeply inspired by our mission to turn lemons into lemonade – one podcast at a time, and believes in the ability of audio to reach millions and change the world.
Roles and Responsibilities
Work alongside marketing and production teams, as well as podcast hosts, to promote our podcasts effectively each week
Provide administrative support on execution and tracking performance metrics for paid and organic media
Experiment with initiatives to drive audience growth through new marketing channels
Lean in on new show and season launches to set each series up for success
Identify growth opportunities for Lemonada's shows, hosts, and executives
Seek out and strengthen relationships with partners and talent for cross-promotional opportunities
Help craft strong and engaging copy in a fast-paced and high-volume environment
Brainstorm innovative ways to bring our shows to listeners outside of the podcasting ecosystem
Participate in weekly marketing meetings and production huddles to ensure smooth operations across teams
Core Competencies
Initiative – Exercises independent thinking and judgement when working on projects
Empathy – Genuinely seeks to understand and respects other perspectives and emotions
Creativity – Generates and executes original ideas for themselves and their team
Collaboration – Develops and maintains partnerships with internal and external partners
Humor – Appreciates a good laugh and weaves humor into the work
Flexible mindset
Outstanding time management and organizational skills
Willingness to both lead and execute
A commitment to excellence and a deep belief in diversity and collaboration
Experience with paid media advertising campaigns a plus
Lemonada is committed to providing equal opportunities. We serve a diverse audience, and are committed to non-discrimination. It is our policy to ensure that all individuals with whom we are in contact are treated equally without regard to age, color, disability, gender, marital status, national origin, religion, sexual orientation, expression, gender identity or veteran's status. Diverse candidates are encouraged to apply.
Employment Logistics
This position is full-time. We offer a competitive salary commensurate with experience. We also offer Medical, Dental, and Vision benefits, Life and ST Disability and three weeks of PTO to all full-time employees.
Desired Start Date Immediately
Please mention podjobs.net in your application.