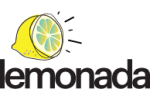 Manager, Business Development
A full time position
Fully remote: working with a USA-based team at Lemonada Media.

Lemonada Media is seeking two full-time Managers, Business Development to support our growing base of Lemonada supporters, sponsors, and partners. In this role, you will report directly to a VP, Marketing Operations & Business Development, collaborating effectively with the operations team, production team, and marketing team to maximize revenue-driving operations across the network. This role will manage workflow for current and new paid partnerships for Lemonada Media in support of ambitious revenue goals. The portfolio of work may include sponsorships, content partnerships, and paid listener memberships.
Roles and Responsibilities
Manage partnerships and support revenue growth
Research sponsorship opportunities and develop proposals to generate new business
Act as account executive from sourcing through deal closing including managing ongoing client-relations, communications, and data sharing
Support development of marketing collateral to effectively communicate the value of Lemonada offerings
Support smooth sales operations to achieve a high level of client satisfaction
Work with clients and ad operations team to develop and write compelling and accurate ad copy to be read by hosts that meets client needs and integrates with listener experience for the show
Coordinate with client and ad operations teams to manage process and delivery of host product samples
Ensure timely and accurate invoicing for all partners
Manage data reporting on contracted deliverables for ad impressions on shows for both internal and external audiences
Utilize CRM system to track pipeline from initial research through deal closing
Manage system for and delivery of Audio checks to sponsors to ensure satisfaction with ad quality
Required Competencies
Highly organized with an exceptional ability to manage multiple work streams with with top-notch attention to detail and highly dependable follow-through
Customer service mindset with timely, responsive communication to a variety of stakeholders
Outstanding written communication and ability to craft compelling proposals to new and current sponsors and partners as well as effective ad copy; a sense of humor in writing is a nice extra!
Self-starter who can independently generate ideas for new partnerships and do the research and tracking required to find leads that convert into customers
High integrity operator with sound judgement, able to navigate challenging communications with professionalism and escalate and manage up effectively
Desire and ability to work in fast-paced, growing, entrepreneurial environment
Lemonada is committed to providing equal opportunities. We serve a diverse audience, and are committed to non-discrimination. It is our policy to ensure that all individuals with whom we are in contact are treated equally without regard to age, color, disability, gender, marital status, national origin, religion, sexual orientation, expression, gender identity or veteran's status. Diverse candidates are encouraged to apply.
Employment Logistics
This position is full-time. We offer a competitive salary commensurate with experience. We also offer Medical, Dental, Vision benefits, Life and ST Disability and three weeks of PTO to all full-time employees.
Desired Start Date As soon as possible, somewhat flexible
Location Flexible (Remote)
Please mention podjobs.net in your application.