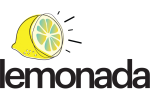 Director, Partnerships
A full time position
Fully remote: working with a USA-based team at Lemonada Media.

Lemonada Media seeks a full-time Director, Partnerships to build strong relationships and systems to support our growing base of Lemonada sponsors and foundation partners. The Director, Partnerships reports directly to the Vice President, Business Development, collaborating with fellow members of the business development team, executive team, operations team, production team, and marketing team to maximize revenue-driving operations across the network and achieve ambitious revenue goals.
Roles and Responsibilities
Meet or exceed individual revenue goal of $2M, focused on content partnerships and sponsorships
Generate new partnerships with nonprofits, foundations, and other cause-aligned organizations to support and/or underwrite content creation Research new funding leads for sponsorship of cause audio shows either to provide underwriting support for shows upfront or provide ongoing sponsorship Ensure a strong return on investment and a high level of customer service for external stakeholders
Act as a lead account executive from sourcing through deal-closing including managing ongoing client relations, communications, contract commitments, and data-sharing Build strong relationships with partners, generating renewals and expanding support over time Contribute to strong internal collaboration and processes
Effectively prepare the CEO for any meetings or engagement with current or potential partners, including meeting prep, and follow-up Work with the operations team and clients to ensure seamless development and delivery of ad copy, as well as timely invoicing, data tracking, and reporting on all accounts Create communication materials to support all phases of the selling process Manage all information systems and data tracking to support the selling process Work cross-functionally with broader Lemonada team to achieve all outcomes Required Competencies
At least 7-10 years relevant professional experience in fundraising/development, foundation and nonprofit partnership development Exceptional ability to build and navigate relationships across multiple teams and stakeholders A passion for data-driven decision making and strategy-building Deeply organized with top-notch attention to detail Strong communication skills Desire and ability to work in fast-paced, growing, entrepreneurial environment Strong judgment and ability to manage confidential information and data Lemonada is committed to providing equal opportunities. We serve a diverse audience, and are committed to non-discrimination. It is our policy to ensure that all individuals with whom we are in contact are treated equally without regard to age, color, disability, gender, marital status, national origin, religion, sexual orientation, expression, gender identity or veteran's status. Diverse candidates are encouraged to apply. Employment Logistics This position is full-time. We offer a competitive salary commensurate with experience. We also offer Medical, Dental, Vision benefits, Life and ST Disability, Medical and Dependent Care FSA, 401K, and 3 weeks of flexible PTO to all full-time regular employees plus a generous holiday schedule that includes 2 weeks full-team time off in December and 2 additional weeks of paid holidays.
Desired Start Date: July 2022
Location: remote (US-time zones)
Please mention podjobs.net in your application.