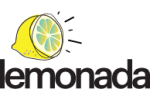 Audio Engineer/Sound Designer
A full time position
Fully remote: working with a USA-based team at Lemonada Media.
Posted: April 13, 2021
Audio Engineer/Sound Designer Role Description
Lemonada Media is seeking a full-time audio engineer to lead in the creation of multiple Lemonada shows. In this role, you will report directly to a supervising producer on a project to project basis, collaborating with hosts and other staff members to create top-notch audio each week across multiple series and work streams.
This is a key role in building and supporting Lemonada's growing portfolio of original audio content. This person is a masterful storyteller and shaper of audio with a perfectionist bent on both big picture vision and line-by-line details. The engineer works in lockstep with a supervising producer, associate producer, host, CCO, and a broader team to create a work of art each week.
Roles and Responsibilities
Take a leadership role in shaping audio throughout the production process, including, but not limited to, cutting tape, generating assemblies, making adjustments based on team feedback, scoring episodes and overseeing pacing with a finely tuned ear, cutting ads and social assets all on a timely basis and with fidelity to show-vibe and Lemonada's brand
Provide meaningful collaboration on structure and manage editorial workflow for multiple podcasts at any given time
Assist in the creation of the sound, tone and style for each show
Communicate with composers on creation of theme music for new shows
Provide input on development and production process at the front-end of a series and in week-to-week production
Manage multiple deadlines and clearly communicate those to hosts, producers, and other team members
Record or assist in recording in a studio and in the field (or virtually) as needed
Create and adapt systems and production workflows for individual shows that support deadline-driven creative and high-quality work
Work across the week on multiple series at any given time
Work closely with producer and social media and marketing teams on your slate of shows to select strong assets (i.e. audiograms) for social promotion
Collaborate with production team to make necessary adjustments based on listener data
Required competencies
Extensive creative and tactical knowledge of audio production along with notably good judgment, a finely tuned ear, and the ability to multitask
Commitment to highlighting diverse voices and authentic first-person narratives
ProTools experience preferred, but not required
Extensive experience with editing and scoring both longform podcast series and weekly chat shows
A commitment to ensuring that your slate of shows is produced to an exceptionally high professional standard, on-brand for Lemonada, and commercially viable
Incredible team player with a flexible mindset and a belief in the power of audio to change hearts and minds
Experience with multi-series management and juggling priorities
Strong communications skills for internal team purposes
Lemonada is committed to providing equal opportunities. We serve a diverse audience, and are committed to non-discrimination. It is our policy to ensure that all individuals with whom we are in contact are treated equally without regard to age, color, disability, gender, marital status, national origin, religion, sexual orientation, expression, gender identity or veteran's status. Diverse candidates are encouraged to apply.
Employment Logistics
This position is full-time. We offer a competitive salary commensurate with experience. We also offer health benefits and three weeks of PTO to all full-time employees.
Desired Start Date: Flexible Location: Flexible
Please mention podjobs.net in your application.