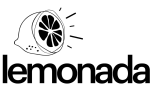 Part-Time Designer
A part time position
Fully remote: working with a USA-based team at Lemonada Media, Inc.
Posted: Jul 16, 2020
Part-Time Designer – Lemonada Media Start Date: Immediate Location: Flexible
We are looking for a part-time Designer who will bring exceptional design expertise, a creative mind, and outstanding attention to detail to our quickly growing marketing demands. This role will report directly to our Art Director, and is a part-time role, working 20-25 hours per week with us. The role will immediately have significant responsibility for generating content, and will work in a collaborative and entrepreneurial environment with other members of the Lemonada team to ensure that we are delivering an exceptional level of quality, and with consistency to our brand look and feel.
Job Roles & Responsibilities
• Design graphics for social media and website use • Design merchandise, printed materials, and other collateral related to all Lemonada podcasts and parent brand • Develop creative for ad campaigns • Create brand identity for new podcasts as they are launching • Ensure that brand standards are adhered to in all design
Qualifications
• Portfolio of exceptional quality design work • Ability to self-start and work independently • High attention to quality control and detail • Highly organized, flexible and entrepreneurial • Strong communicator and able to work in fast-paced environment • Collaborative and team-oriented
Employment Logistics
This is a part-time position. We are looking for someone who can work 20-25 hours every week. We are flexible about whether we design the role to be an independent contractor role paid on a contractual basis, or we also can offer a competitive salary commensurate with experience for candidates that prefer a role design to match a part-time employment relationship with Lemonada.
Desired Start Date: Immediate Location: Flexible
To apply
Email your resume, cover letter, and any work samples you would like us to see to Eli Kramer, Chief Operating Officer, eli [at] lemonadamedia [dot] com
Please mention podjobs.net in your application.