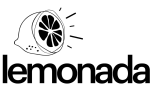 Associate Producer
A full time position
Fully remote: working with a USA-based team at Lemonada Media, Inc.
Posted: Jul 16, 2020
Associate Producer, Lemonada Media
About Lemonada
Lemonada is a podcast network that shares the unfiltered version of the human experience. Its founders are Jessica Cordova Kramer (Chief Executive Officer) and Stephanie Wittels Wachs (Chief Creative Officer). They're into first-person narratives, empathy-building, and the word f*ck.
Job Roles & Responsibilities
We're hiring a full-time Associate Producer to join our team. This role will work closely with a Supervising Producer and Engineer to produce 3 Lemonada originals. The Associate Producer will help with scheduling, research and preparation, post-production and editorial, publishing and promotion. We are seeking someone who has a good ear and is exceptionally strong at cutting tape. The role will report to a Suprvising Producer.
• Scheduling and managing guest visits: Work with Lemonada producers and hosts, Westwood One studio team members, and guests and their teams to schedule and prepare for recording sessions. • Research & Prep: Collaborate with team on guest ideas, research and prep. • Scripting: Support producers and hosts in light scripting of intros, outros, and transitions as needed. • Manage and coordinate host-read ads: Help re-write scripts in host's voice, record and manage input of host-read ads into final episodes. • Recording & Editing: Sit in on recording session and work with supervising producer to generate first-version assemblies for editorial team. • Publishing episodes: Work alongside Westwood One team to send final files, show descriptions, show notes and any related artwork in a timely manner for each podcast on a weekly basis.
Required Competencies/Experience
• Minimum of 2 years in radio or podcast production, producing and editing audio • Proficient in ProTools • Highly organized and detail-oriented • Ability to balance multiple projects in any given week • Strong communicator able to work in a fast-paced, deadline-driven environment • Deeply collaborative and team-oriented; able to go with the flow
Employment Logistics We offer competitive salaries that are commensurate with experience. Lemonada offers health benefits and three weeks of PTO to all full-time employees.
Desired Start Date: August 15th, somewhat flexible Location: Remote, flexible, willing to work across timezones
To apply
To Apply
Email your resume, cover letter, and any work samples you would like us to see to Eli Kramer, Chief Operating Officer, eli [at] lemonadamedia [dot] com
Please mention podjobs.net in your application.